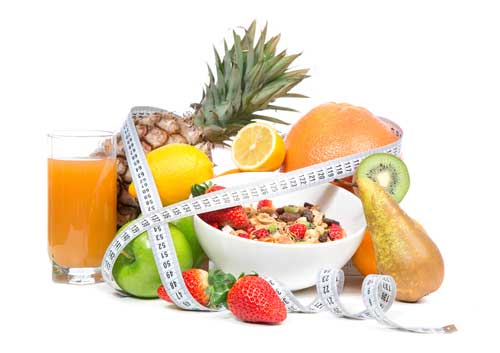 In 2002 Christine Castillo learned she had Type 2 diabetes. She was 56 and had just become the guardian of six grandchildren. Prior to her diagnosis, she also suffered from high blood pressure. Unfortunately for Castillo, these diseases not only run in her family, but they also relate to weight. Castillo, who is 5-feet and weighs over 200 pounds, worked hard to get her nutrition and weight under control, but it didn't take long for that to change.
"By 2013, everything spiraled out of control," she said.
Castillo's case is not unusual even though obesity among U.S. adults appears to be leveling off after decades of growth. As a Mexican American female, she belongs to a group and gender with one of the highest rates of obesity. According to the American Heart Association, 44.8 percent of Mexican American woman over the age of 20 are obese.
So what does she plan to do about it?
"My daughter, who has over 20 years of experience with diet and nutrition, helped me develop a plan for diet and exercise," she said. "I'm trying to incorporate that into my daily living."
It's no secret that diseases like diabetes and high blood pressure correlate with weight, and within the context of the discussion taking place today about obesity, many experts agree the best way to fight against this epidemic is nutrition and exercise.
In regards to nutrition, experts at the National Institutes of Health state sufferers of type 2 diabetes should work closely with a doctor and dietician to create a meal plan that keeps the blood sugar (glucose) levels near normal and provides the proper amount of calories to maintain a healthy body weight. Additionally, sufferers want to balance protein, fat, and carbohydrates.
In addition to developing a nutrition plan, diabetics want to incorporate exercise into their daily routine to help improve their lifestyle. In "15 Exercise Tips for People With Type 2 Diabetes," Health magazine reports that sufferers should
·       set specific, attainable goals;
·       try quick workouts for at least 30 minutes a day;
·       focus on increasing their overall activity to include things like walking or climbing stairs;
·       find motivators for improving exercise routines such as investing in a pedometer, working out with a friend, using visual cues like notes, joining a class; and rewarding themselves for reaching their             goals;
·       connect with a mentor or become one;
·       change one behavior at a time
As they do with their nutrition plan, sufferers of type 2 diabetes want to speak with their doctor about their exercise level and routine before they begin a program. Once they have done so and followed the tips mentioned, they can start their workout regimens. Whatever exercise regimen they choose, sufferers want to find routines that work with their schedule and are lower impact.
By doing these things, individuals suffering from weight related diseases can improve their lives and fight back against the epidemic plaguing our nation. Unfortunately, those people who fail to take action will face worse things like having to take insulin, which eventually leads to kidney failure and dialysis.
Castillo's father, who also suffered from this weight-related disease had to go 3 times a week for dialysis and had to endure hours of being hooked up to machines that cleansed his blood. Castillo said she hated to see him go through that and fears a similar outcome.
"I fear that I will end up with kidney failure as well, or worse, amputation," she said.
Stories like Castillo's are not uncommon, and sadly this is because of many Americans failing to incorporate a healthy diet and an exercise routine into their lives. However, for those individuals who now face the repercussions of not choosing to do so, it's not too late. The fight is possible and positive results obtainable. However, it's up to them to make the choice.
"Don't wait like I did," said Castillo. "Follow your doctor's plan, and most of all, take nutrition classes, exercise, and join a support group so you can make the most of learning to eat and live healthier."
References:
"15 Exercise Tips for People With Type 2 Diabetes;" Health; Retrieved from health.com
Christine Castillo; Personal Interview; San Angelo, Texas
"Diabetes diet—type 2;" NIH:MedlinePlus; Retrieved from nim.nih.gov
"Statistical Fact Sheet, 2013 Update: Overweight & Obesity;" American Heart Association; Retrieved from heart.org
"U.S. obesity rate levels off, but still an epidemic;" Nancy Hellmich, USA Today. Retrieved from usatoday.com
Related Articles By Cathe:
Ten Ways That High Blood Pressure Puts Your Life at Risk
What is Fueling the Type 2 Diabetes Epidemic?
8 Ways to Lower Your Risk of Stroke
Can You Reverse Type 2 Diabetes?
Can Strength Training Lower Your Risk for Type 2 Diabetes?
What Role Does Exercise Play in Reversing Pre-diabetes?