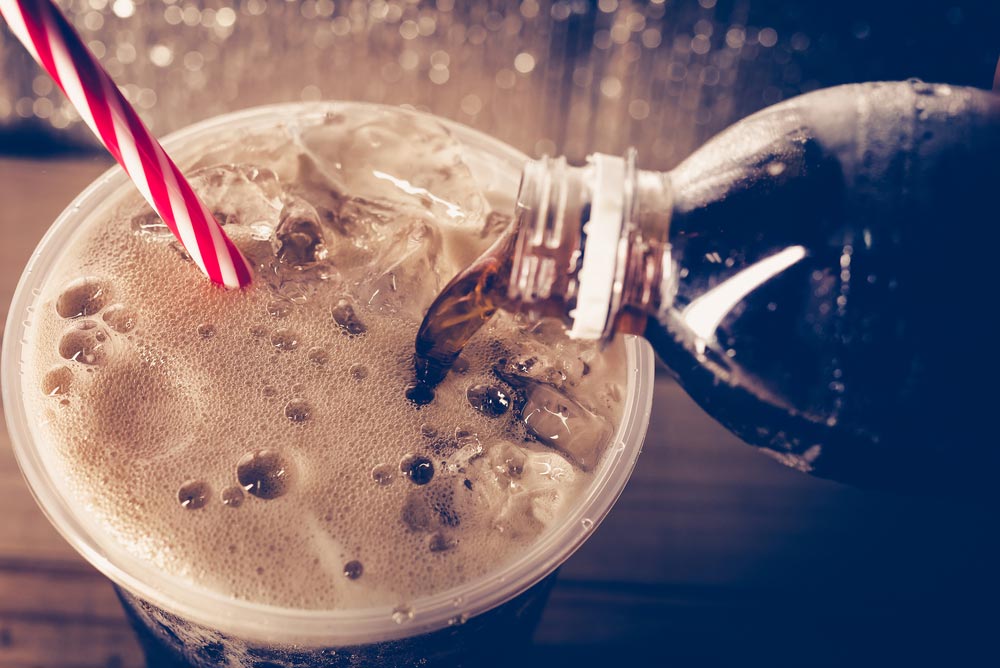 What's your go-to hydration beverage? Hopefully, it's water or some other drink without tons of added sugar. With the scorching summer heat making life harder, especially if you're active, staying hydrated is a must!
Why is there so much focus on hydration? Not only is it dangerous to lose fluid and electrolytes, but even mild dehydration can also limit your exercise performance. Plus, if you make it through a workout without limitations to your performance, you may feel the effects afterward. Being as little as 2% dehydrated can cause fatigue, headache, and brain fog after your workout is over.
You might think that hydration is of greatest concern for endurance exercise, like running or cycling. Yet, a study showed mild dehydration (around 2.5%) can reduce performance during short, high-intensity exercise by 45%. Staying hydrated becomes a major priority when you're exercising in a hot or humid environment.
Why does a reduction in fluid balance negatively impact exercise performance? As you lose water, it triggers a drop in blood volume. In response to the lower blood volume, your heart is forced to pump faster to deliver the same amount of blood and oxygen to your muscles. Plus, as your blood volume drops, you carry less blood to the surface of your skin. This means you lose less heat and overeating further becomes ever easier. That's not a good situation since you need to eliminate heat to lower your core body temperature. As your core body temperature rises, exerting yourself becomes harder and harder and your exercise performance declines.
What Are the Best Beverages for Hydration?
So, now that you know why you need to hydrate – does it matter what you hydrate with? The best approach depends on how long you'll be exercising. If you're working out for 90 minutes or more, choose a beverage that contains glucose and electrolytes, preferably one that contains no artificial flavorings or additives. A sports drink might sound like a good option, but many contain artificial additives. Is there a natural alternative? You can use coconut water with a pinch of salt added. Coconut water is an excellent source of electrolytes, although it's a little low on sodium, hence the added pinch of salt.
More recently, cactus water has entered the scene. Made from the prickly cactus plant, this beverage sports a similar electrolyte and mineral profile as coconut water with fewer sugar and calories. Like coconut water, it also contains antioxidants. It's best known as a home remedy for hangovers. If you don't like the taste of plain water, it's another option but can get pricey.
Are Beverages that Contain Sugar Less Hydrating
If you won't be working out for a long period of time, like running a marathon, water is your best choice. Why water? When you drink a beverage that contains sugar, it's less hydrating than pure water. According to a study published in Nutrition and Metabolism sipping beverages that contain sugar may be less effective at keeping you hydrated. That's because rehydrating with drinks that contain excess sugar reduces the absorption of fluid into your bloodstream. The sugar in the beverage, when it enters the digestive tract, actually pulls water into the gut, thereby reducing the amount that makes it into your bloodstream and, ultimately, the tissues that need it.
You start to see this effect when the concentration of glucose in a beverage exceeds 6%. Many sports drinks fall into this range. For example, Gatorade is about 6% glucose, while Powerade is 8%. In contrast, colas and energy drink hover around 11%. The difference is some energy drinks and soft drinks contain fructose. Based on research, fructose doesn't seem to have the same impact on fluid absorption as glucose. That's because glucose and fructose are absorbed from the digestive tract by different receptors.
The concentration of sugar makes a difference. A SMALL amount of sugar in a sports drink, less than 6%, may speed up hydration and help you restore your fluid status up quicker. The key here is "small." Most sports drinks contain more than is optimal. In contrast, adding sodium to a sports drink doesn't impact fluid absorption, like glucose does, although manufacturers like to add sodium to enhance the flavor of the beverage.
Avoiding Water Intoxication
During a long endurance event, like a long-distance run or cycle, you need a drink that contains electrolytes. When you sweat for long periods of time, you lose water AND electrolytes. If you drink straight water, you replace fluid but not electrolytes, leading to "water intoxication" as your tissues become water overloaded and your sodium level drops. In extreme cases, this can lead to seizures, mental changes, coma, or even death. This happens sometimes in marathons when runners drink too much water. You're more likely to suffer from water intoxication and a low sodium level during exercise if you're overweight and less well trained.
Before gulping down a sugar-sweetened sports drink before a workout, consider this. If a sports drink is high in sugar and you drink a lot of it before exercising, the sugar in the drink stimulates the release of insulin. As the insulin level in your blood rises, it sends glucose into cells and lowers your blood glucose. When you start to exercise, your blood glucose falls even further. So, drinking a sugary drink before a workout may actually work against you.
What about Caffeinated Beverages?
The idea that caffeinated beverages are dehydrating is a myth. Studies show that drinking a beverage containing caffeine still leads to a positive fluid balance. Plus, caffeine improves exercise performance for endurance exercise. So, don't be afraid to drink a cup of coffee or two before a workout. But, be aware that coffee causes bladder spasms that increase the urge to urinate. That can be inconvenient when you're in the middle of an exercise session!
The Bottom Line
Water still tops the list of hydration beverages for workouts of short to medium duration. Beverages that are too high in sugar may actually be less hydrating because they reduce entry of water into the bloodstream. So, if you drink a beverage other than water, make sure it's less than 6% glucose.
References:
Nutrition & Metabolism20096:9. DOI: 10.1186/1743-7075-6-9.
Am J Physiol. 1990, 258: G216-222.
Harvard T.H. Chan. "Healthy Beverage Guidelines"
Human Kinetics. "Dehydration and its effects on performance"
Nutr Rev. 2010 Aug; 68(8): 439–458. doi:  10.1111/j.1753-4887.2010.00304.x
Related Articles By Cathe:
Causes of Fatigue During Exercise and How to Deal With Them
Coconut Water: An All-Natural Sports Drink?
Weight Training: Does Hydration Affect How Strong You Are?
Why Energy Drinks and Exercise Don't Mix
6 Signs You're Not Drinking Enough Water
Are Plant Waters as Healthy as They're Made Out to Be?
4 Natural Sports Drink Alternatives