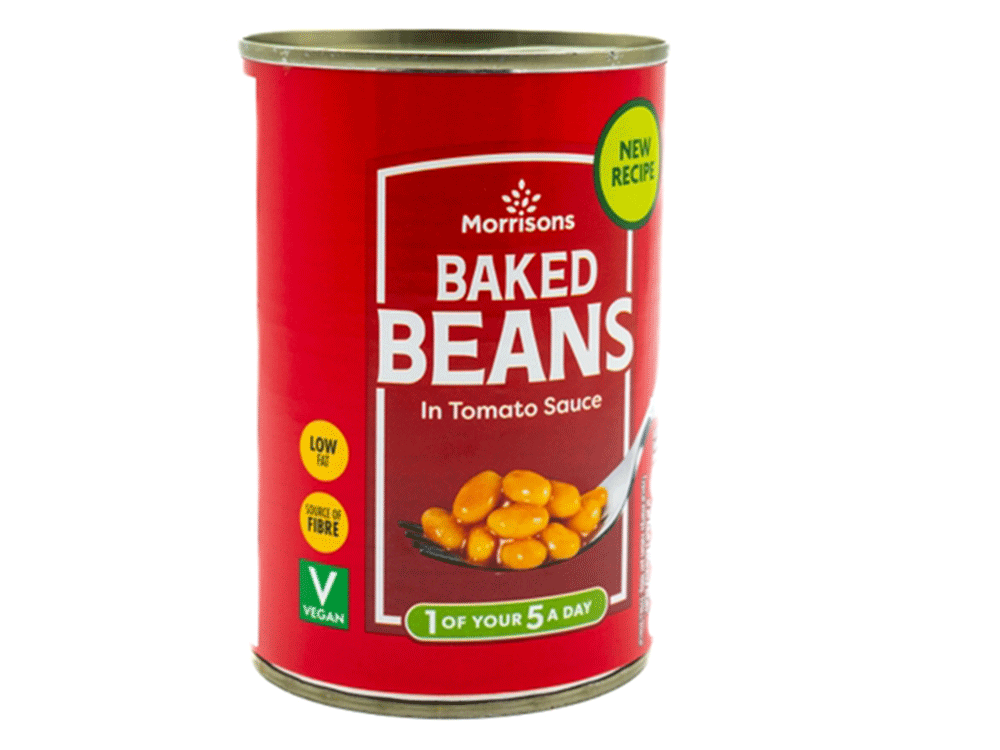 You know the struggle. When you're pressed for time but craving a nutritious meal, what's simpler than reaching for a can? Maybe you don't want canned food every night, but having some healthy canned food on hand could save you a trip to the drive-thru. Although there's no shortage of unhealthy canned foods, there are some surprisingly healthful options. Let's look at five healthy canned foods that stand as beacons of wholesome goodness for when you're in a pinch.
Sardines: A Small Fish with Big Benefits
Healthy eating often doesn't initially conjure thoughts of canned sardines, but these unassuming gems truly pack a nutritional punch. For one these tiny fish are rich in long-chain omega-3s that help reduce inflammation, including the type that contributes to cardiovascular disease. They're also an impressive source of protein, calcium, and vitamin D.
How to Use Them:
• Sardine Salad: Combine mashed sardines with diced onions, tomatoes, cucumber, and a squirt of lemon juice.
• Sardine Sandwich: Spread sardines on whole-grain bread or a baguette with lettuce and tomato slices. Drizzle with olive oil.
• Sardine Pasta: Toss cooked pasta with canned sardines, olive oil, garlic, red pepper flakes, and chopped parsley. Sprinkle on parmesan cheese
• Sardine Pizza: Top your favorite pizza with sardines. (More protein)
• Sardine Spread: Blend canned sardines with cream cheese and lemon juice to create a delicious spread.
• Sardine Quinoa Bowl: Serve canned sardines over a bed of cooked quinoa. Add steamed vegetables, a drizzle of soy sauce, and a sprinkle of sesame seeds for a nutritious and satisfying quinoa bowl.
• Sardine Curry: Add canned sardines to your favorite curry sauce along with vegetables like bell peppers, peas, and potatoes.
Canned Beans: A Quick Route to Plant-Based Protein
In the hustle and bustle of daily life, you need fast meal solutions. Canned beans to the rescue! They offer plant-based protein, fiber, and essential nutrients. Plus, they're versatile. Be it black beans, chickpeas, kidney beans, or lentils, these canned legumes are a nutritional goldmine. A simple rinse can reduce their sodium content, allowing you to incorporate them seamlessly into salads, soups, or stir-fries, thereby crafting a satisfying and health-conscious meal within minutes.
How to Use Them:
• Bean Salad: Team up canned beans (such as black beans, kidney beans, or chickpeas) diced vegetables (bell peppers, tomatoes, cucumbers), red onion, and fresh herbs. Top this fiber-rich concoction with olive oil, lemon juice, and your choice of spices.
• Bean Dip: Blend canned beans (like white beans or black beans) with garlic, lemon juice, and olive oil. Don't forget to add your favorite antioxidant-rich spices to create a creamy bean dip you can enjoy with raw veggies.
• Bean Soup: Add beans to your favorite soup recipes for more fiber.
• Bean Burgers: Skip the frozen, processed bean burgers and make your vegetarian bean burgers. Mash canned beans, and mix with breadcrumbs, chopped onions, spices, and an egg (or egg substitute). Form them into patties and bake them in the oven.
• Bean and Rice Bowl: Combine cooked quinoa with canned beans, sautéed vegetables, some creamy avocado slices, and a drizzle of your favorite sauce, like tahini or salsa.
• Bean and Veggie Stir-Fry: Toss canned beans into a hot pan with an assortment of fresh vegetables, such as broccoli, bell peppers, and snap peas. Then, stir in your preferred stir-fry sauce for a burst of flavor.
• Bean Stuffed Peppers: Hollow out bell peppers and stuff them with a mixture of canned beans, cooked rice, diced vegetables, and cheese. Bake until the peppers are tender, and the filling is heated through.
Canned Artichokes: A Delicate Delight
While artichokes may initially strike you as a gourmet indulgence, canned artichokes effortlessly elevate your culinary creations. These fiber-rich gems are replete with dietary fiber, antioxidants, and a medley of essential vitamins. Their reputation for aiding digestion and contributing to weight management precedes them.
How to Use Them:
• Artichoke Dip: Blend canned artichoke hearts with cream cheese, mayonnaise, grated Parmesan, and garlic. Serve with crackers or fresh vegetable sticks.
• Artichoke and Spinach Stuffed Chicken: Stuff chicken breasts with a mixture of canned artichokes, spinach, breadcrumbs, and feta cheese. Bake until golden brown and delicious.
• Artichoke Pizza: Elevate your pizza with canned artichoke hearts for more fiber and deliciousness.
• Artichoke Salad: Combine canned artichoke hearts with your favorite fresh greens, cherry tomatoes, and red onions. Top with a lemon vinaigrette for a refreshing and tangy salad.
• Artichoke Bruschetta: Combine canned artichokes with tomatoes, basil, garlic, and a drizzle of balsamic glaze. to create a mouth-watering bruschetta.
• Artichoke Pasta: Incorporate canned artichoke hearts into pasta dishes. Sauté them with garlic and olive oil, then toss with cooked pasta, lemon zest, and grated Parmesan for a simple yet satisfying meal.
• Artichoke and Quinoa Bowl: Combine canned artichoke hearts with cooked quinoa, roasted red peppers, Kalamata olives, and a Greek-inspired dressing.
• Artichoke and Feta Frittata: Add artichoke hearts to your next frittata along with crumbled feta cheese, spinach, and eggs. Bake until the frittata is set and golden brown.
Canned Pumpkin: The Versatile Superfood
Canned pumpkin puree transcends the boundaries of a humble pie filling; it's a versatile superfood deserving of a permanent place in your kitchen. Rich in beta-carotene, a potent antioxidant, canned pumpkin stands as a guardian of eye health and an ally in bolstering your immune system. It further distinguishes itself as a superb source of dietary fiber and essential vitamins, rendering it indispensable for soups, smoothies, and an array of baked goods.
How to Use Them:
• Pumpkin Smoothie: Blend a combination of canned pumpkin with banana, Greek yogurt, honey, and a sprinkle of pumpkin pie spice for a creamy and nutritious smoothie that tastes like autumn in a glass.
• Pumpkin Pancakes: Add canned pureed pumpkin to your pancake batter for more nutrients, fiber, and antioxidants. Add a dash of cinnamon and nutmeg for a cozy, yet healthy, breakfast treat.
• Pumpkin Oatmeal: Stir canned pumpkin into your morning oatmeal for a hearty and autumn-inspired twist. Top with chopped pecans and a drizzle of maple syrup for extra indulgence.
• Pumpkin Hummus: Create a unique dip by blending canned pumpkin with chickpeas, tahini, lemon juice, and a hint of cumin. Serve with pita bread or vegetable sticks for a delightful snack.
• Pumpkin Chili: Add canned pumpkin to your chili recipe for a creamy and slightly sweet dimension. It complements the savory flavors of chili spices and ground meat beautifully.
• Pumpkin Mac and Cheese: Mix canned pumpkin into your favorite mac and cheese recipe.
• Pumpkin Pasta Sauce: Create a creamy pasta sauce by combining canned pumpkin with heavy cream, garlic, sage, and grated Parmesan cheese. Toss with cooked pasta for an elegant dish.
• Pumpkin Pie Overnight Oats: Mix canned pumpkin, rolled oats, almond milk, and a pinch of pumpkin pie spice in a jar. Refrigerate overnight for a tasty morning meal.
Canned Tomato Sauce: A Tangy, Nutrient-Rich Staple
Yes, you read that correctly—tomato sauce in a can. Canned tomato sauce constitutes a kitchen essential, capable of imparting depth and flavor to a multitude of dishes. Tomatoes, the primary ingredient, are brimming with lycopene, an antioxidant with anti-inflammatory activity. By opting for low-sodium or no-salt-added varieties, you can seamlessly craft nutritious pasta sauces, hearty stews, and delectable homemade pizzas. But let's look at some more unusual ways to put tomato sauce to work for you.
How to Use It:
• Tomato Sorbet: Yes, you can transform tomato sauce into a unique sorbet. Combine it with sugar, lemon juice, and a touch of basil before freezing.
• Tomato Smoothie: Blend tomato sauce with cucumber, bell pepper, celery, and a pinch of salt for a savory, gazpacho-inspired smoothie.
• Tomato Popsicles: Mix tomato sauce with a touch of hot sauce and freeze it in popsicle molds.
• Tomato Butter: Create a flavorful tomato butter by simmering tomato sauce with butter, garlic, and herbs. Use it as a spread on bread, a topping for grilled vegetables, or a sauce for pasta.
• Tomato-Based Iced Tea: Infuse your iced tea with a splash of tomato sauce for a slightly tangy and refreshing beverage that's a departure from traditional options.
Conclusion
You can transform your pantry into a bountiful source of wholesome ingredients while savoring the convenience that canned foods provide. Look for cans labeled as bisphenol A (BPA) free. This resin-like substance, commonly found in can linings, possesses the capacity to disrupt hormones and potentially contaminate the contents within the can. Enjoy!
References:
• Slavin JL, Lloyd B. Health benefits of fruits and vegetables. Adv Nutr. 2012 Jul 1;3(4):506-16. doi: 10.3945/an.112.002154. PMID: 22797986; PMCID: PMC3649719.
• "Are Canned Foods Nutritious For My Family? – Academy of Nutrition and …." 03 Oct. 2022, https://www.eatright.org/food/planning/smart-shopping/are-canned-foods-nutritious-for-my-family.
Related Articles By Cathe:
5 Packaged Foods that Are Healthy and Won't Break the Bank
7 Packaged Foods That Are Actually Healthy
Canned, Fresh, and Frozen Vegetables: Are They Equally Nutritious?
Healthy Meal Preparation Made Quick and Easy
Are the Fruits and Vegetables We Eat Today Less Nutritious?
An Exceptional Source of Muscle-Building Protein You're Probably Not Eating