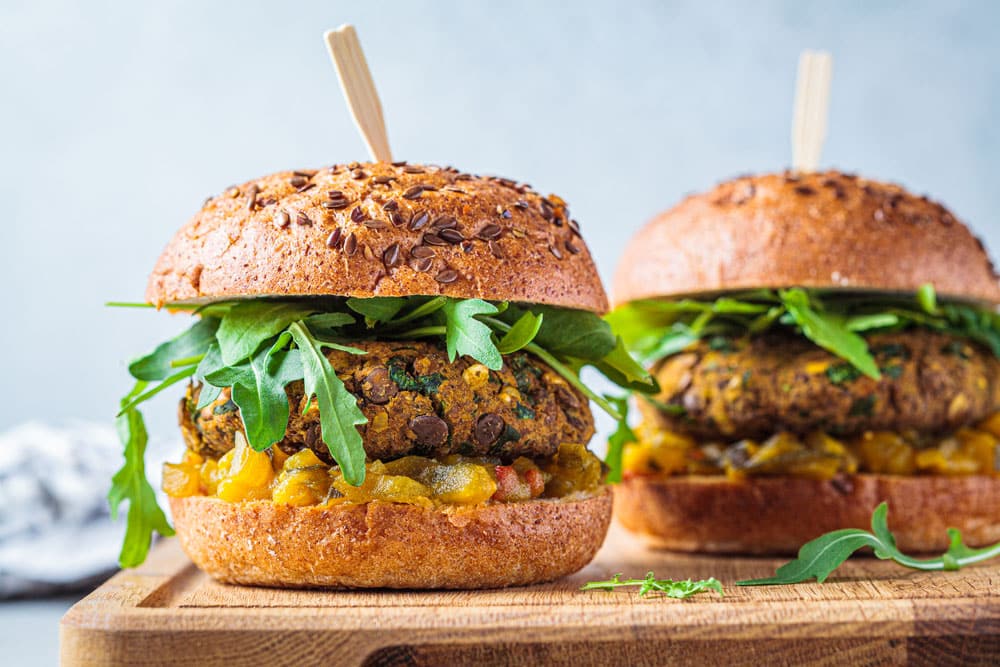 Do you picture a salad when you think of eating more vegetables? Smart choice! They're healthful and tasty, but eating the same old salad gets monotonous. Are you ready to expand your culinary horizons? It's time to enjoy veggies in ways that tantalize your tastebuds, so you'll be tempted to eat more of them. Read on for inventive ways to add more vegetables to your diet.
Veggie noodles
Veggie noodles are trendy and they're more nutrient dense than noodles made from wheat. You have lots of options too! Get out your spiralizer and make nutritious zucchini, sweet potato, and carrot noodles. It's a delicious way to add a healthy "twist" to meals. You'll get fewer carbs but lots of taste. Then, experiment with other vegetables, like other types of squash or even beet noodles.
You can turn almost any type of firm vegetable into tasty and nutrient-rich noodles. Add them to stir-fries, salads, and soups. You can also toss them into a pan with your favorite sauce or toppings and cook them for a few minutes until they're tender and delicious.
Cauliflower rice
Switch white rice for a healthier type of white rice – cauliflower rice, a low-carb alternative. Cauliflower rice is a worthy substitute in dishes where you use white or brown rice – and you'll benefit from the nutritional benefits of cauliflower, a source of key vitamins, like vitamin K, vitamin C, and folate.
Plus, a serving of cauliflower rice will give you an array of phytonutrients with antioxidants and anti-inflammatory activity. Here's another perk. Being a cruciferous vegetable, studies suggest that cauliflower may have protective benefits against some forms of cancer.
Stuff those veggies!
Stuffing bell peppers or zucchini (hollow it out) is a tasty and innovative way to add more vegetables to your meals. Start by cutting off the vegetable tops and scooping out the seeds and pulp. Then stuff the insides with quinoa, beans, cheese, and your favorite meat or veggies. Bake until the vegetables are soft, and the filling is bubbling. For a tasty, healthy meal, sprinkle on cheese and herbs. Enjoy the cheesy goodness!
Veggie burgers
Want a tasty way to eat more veggies? If you're a burger lover, veggie burgers are the answer. With so many ways to make a veggie burger, you'll never run out of inspiration. Peruse the internet and sites like Pinterest and bookmark recipes for innovative veggie burger ideas and recipes. Try black beans, sweet potatoes, or quinoa for the "meat" of your burger. Why eat boring burgers when you can enjoy a tasty, healthy veggie burger?
Dress up your freshly made veggie burgers with avocado, tomato, and lettuce. Then, build your burger higher by adding layers of flavor with sautéed mushrooms, pickles, caramelized onions, or your favorite condiments and sauces to your vegetarian burger. Veggie burgers make it easier to eat more vegetables and you get veggies in a fun-to-eat format!
Vegetable wraps
Skip the flour tortilla that doesn't offer many nutrients. Instead, turn a  wide lettuce leaf or collard green into a nutrient-rich wrap that's also lower in carbs and higher in fiber. From there, add your choice of veggies, hummus, feta cheese, sliced tomatoes, onions, peppers, and avocado. The result will be tasty wraps that will make your tastebuds dance.
Experiment with charred and tangy feta cheese to create an even more memorable wrap that will become your new favorite dinner or snack. For more protein, add tofu, chickpeas, or grilled chicken. Lastly, drizzle some dressing or sauce of your choice to tie it all together. Some great options are tahini, balsamic vinaigrette, or spicy sriracha mayo.
Roasted Veggies
Roasting veggies enhances their sweetness and flavor. Cut vegetables, like broccoli, cauliflower, or Brussels sprouts into bite-sized pieces for optimum flavor and texture. Toss them in olive oil, garlic, and paprika and place them on a parchment-lined baking sheet. Roast until they caramelize. Then enjoy their natural sweetness. Even veggie haters can find something to love about roasted veggies. You might even forget you're eating vegetables!
Vegetable soups
How about vegetable soup? Could there be a better way to eat an array of colorful, nutrient-dense veggies than a piping-hot bowl of soup? Choose and chop your selected vegetables and don't forget to add beans or lentils for added protein and fiber. For a heartier supper, leave the soup lumpy or purée it and enjoy a creamier version. Don't forget to add antioxidant-rich spices, like garlic, turmeric, and rosemary. Enjoy!
Veggie pizzas
Pizza gets a bad rap from a health perspective, but pizza can be a base for many colorful vegetables. Try to add a veggie in every color to your pizza.  Mushrooms, peppers, onions, and tomatoes are obvious choices but also try zucchini, squash, or eggplant. Sprinkle a little cheese for taste. If you don't want to make your own pizza, buy a healthier frozen pizza, made from whole wheat, thin crust, and add your own vegetables before baking it.
Stir-fry vegetables
Stir-fried vegetables are a quick and easy way to get a leg up on your five or more servings of veggies per day. Try different vegetable options. Bell peppers, snow peas, and broccoli are tasty choices that respond well to stir-frying. You can change the taste of stir-fried vegetables by varying the sauce. Experiment with peanut sauce, hoisin sauce, teriyaki sauce, and soy ginger sauce. But be aware that these sauces can be high in sodium. So, don't add extra salt.
 Green smoothies
Yes, smoothies can be a delicious way to add more veggies to your diet. Begin by choosing a base, like almond milk or coconut water. Then, select a leafy green for a veggie base. If you're new to vegetable smoothies, opt for milder greens such as spinach or romaine lettuce. As you become more adventurous, experiment with cucumber, celery, or beets for exciting new flavors and nutritional benefits.
To add a touch of sweetness and creaminess, add bananas, pineapples, or berries to your veggie smoothie. These fruits not only balance the overall flavors but also provide essential vitamins and minerals. For an extra protein boost, add protein powder or nut butter. This extra step will make your smoothie more satiating and satisfying.
Conclusion
Don't give up salads but know that there are lots more ways to include more vegetables to your meals. Think outside the salad bowl and explore other ways to enjoy more veggies. If convenience is a factor, frozen vegetables will work for some applications, like smoothies and soups. You can even buy pre-riced cauliflower at many grocery stores. It's a time-efficient way to get vegetables on the table.
References:
"Cauliflower and Cancer, Power of Vitamin C – AICR." 08 Apr. 2021, https://www.aicr.org/cancer-prevention/food-facts/cauliflower-full-of-vitamin-c-and-health-protective-compounds/.
"Cruciferous Vegetables and Cancer Prevention – NCI." https://www.cancer.gov/about-cancer/causes-prevention/risk/diet/cruciferous-vegetables-fact-sheet.
Related Articles By Cathe:
The Power of Greens: 5 Fun and Easy Ways to Boost Your Health with Leafy Vegetables
6 Easy Ways to Eat More Leafy Greens
Why Leafy Greens May Be the Key to Improving Muscle Function
3 Leafy Greens that May Help Your Workouts
Can Eating Leafy Greens Improve Your Exercise Performance?
Can Nitrates in Green, Leafy Vegetables Enhance Exercise Performance?