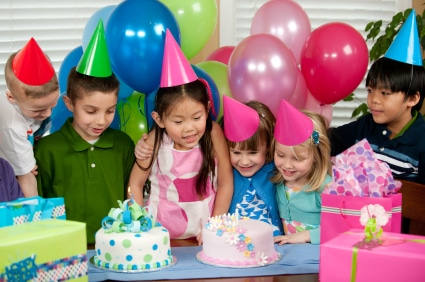 Are you destined to excel at sports or even be a sports star? It could depend on the month you're born in. Dr. Adrian Barnett, a researcher at Queensland University in Australia, studied how seasonal influences affect health and fitness. He made an interesting observation. People born early in the year, say in January or February, have greater odds of making their mark in the sports and fitness world.
Sports Success: Your Birthday Matters
To reach this conclusion, Dr. Barnett looked at the birthdays of players in the Australian Football League. A disproportionally large number of these players have birthdays that fall during the first part of the year, and far fewer were born in November and December. He points out that in Australia the school year begins in January, which he believes explains this association.
Since school starts in January in Australia, kids born in the month of January have more time to grow before they enter school relative to classmates born later in the year. They're likely to be taller, which gives them an early advantage when it comes to playing certain types of sports. Children born in the latter months enter school without the benefit of an additional 10 or 11 month growth advantage. They may be smaller and less likely to be encouraged to participate in sports.
This isn't the first time research has found such a link. Previous studies show that being born near the beginning of the school year is associated with greater odds of playing professional sports. There are more professional sports players born in the early months of the year in a variety of sports including hockey, basketball, baseball and volleyball. Some studies also show that kids born around the start of the school year are at an advantage in other ways as well. They are more likely to excel academically and be better adjusted.
Of course, you can't choose when you're born. Unfortunately, kids who enter school when they're smaller may have sports talent that goes unrecognized because the bigger kids intimidate them when it comes time to play a sport at school. This may discourage a child from taking part in athletics and keep him or her from developing any talent they may have. It might also cause them to be more sedentary, which could lead to weight gain and future health problems. Staying active from a young age can ward off future health problems, and kids need motivation to get out and exercise and play sports.
Excelling in Sports: The Bottom Line?
Talent, discipline and focus play a role in whether you excel at sports or become a pro, but your birthday could matter too. Who would have thought?
References:
Medical News Today. "Birth Month May Determine Who Becomes a Sports Star"
Tags: early advantage, professional sports players, school year, seasonal influences, sports talent