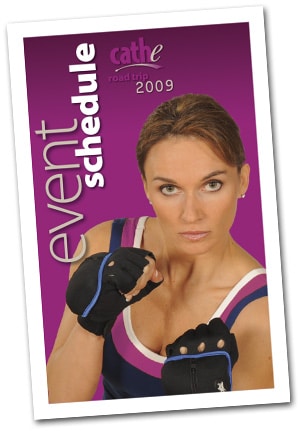 Today we welcome 105 Road Trip Cathletes from all over the world to our facility in Glassboro, New Jersey. We have a fun and action packed weekend in store for everyone including six Cathe classes. We will kick things off later today at approximately 5:15pm with the first class of the weekend and you can watch it live on our Cathe Tv webcam (http://www.thecathenation.com/webcast.html ).
We will also have a chat room set up next to the live video, so feel free to make comments, ask questions and join in the fun!
Later tonight we will show you via the webcam the new Fitness by Cathe products that will soon be available including the final manufactured version of the STS Tower. We will also be making some announcements about the first cities selected for the Cathe Eggland's Best National Tour.
So make sure to click on the above link and join us for all the fun!