(Last Updated On: July 12, 2009)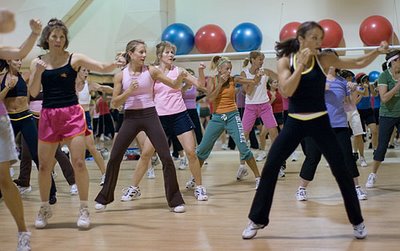 Sunday, August 12, 2007
6:30 AM BUS DEPARTS FROM HOTELS FOR CATHE'S GYM
7:00 AM – 8:00 AM WAKEUP CLASS WITH CATHE (Kickbox/Boot Camp/Your Request), you can do anything for… an hour! Let's make it a good one!
8:00 AM – 8:30 AM Time for a quick clean-up before the bus comes!
8:30 AM BUS DEPARTS FROM CATHE'S GYM FOR FIVE POINTS DINER FOR FAREWELL BRUNCH
9:00 AM – 11:00 AMFAREWELL BRUNCH AT FIVE POINTS DINER We've earned it and now it's time for some sinfully good New Jersey diner food, and one last chance to take pictures, exchange addresses and phone numbers with new friends, and enjoy some great big hugs!
11:00 AM BUS DEPARTS FROM FIVE POINTS DINER TO HOTELS, AND RAPID ROVER PICKS UP SOME ROAD TRIPPERS AT FIVE POINTS DINER FOR TRANSPORT TO PHILLY INT'L AIRPORT So long, farewell, auf wiedersehen, goodbye…
Thank you,
Cathe, and everyone at Cathe dot Com! See you next year!!!!