(Last Updated On: August 2, 2015)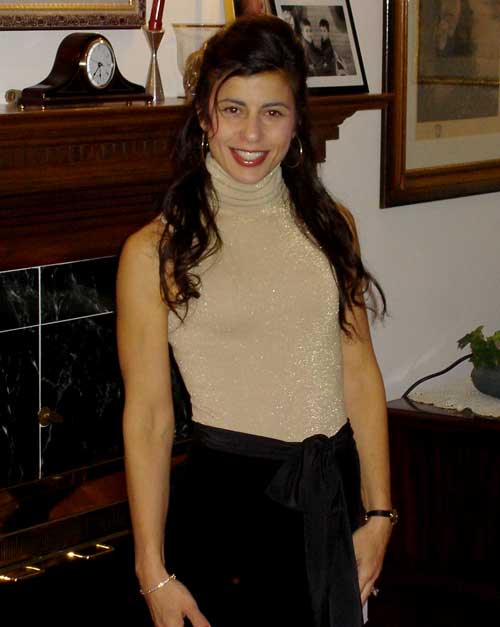 My weight gain had been gradual: a few pounds in college, a few more in law school, and then after I got married, until I had my first son and hit an OMG number of 208 lbs. You have an image in your head of what you look like, and for me it took a day at the spa to snap me out of it. I had treated myself to a day of beauty at the spa before my first son's Christening, and was mortified when I had to return to the desk and ask the receptionist who appeared to weigh 89 lbs. if they had a larger robe, as the one size fits all robe, was lying. I had tried many things over the years to lose weight, but after that life changing moment, this time I meant business! I began working out with home workout videos, and I think my first two Cathe workouts were Power Hour and Ab Hits. Since then my library now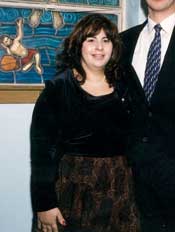 includes almost every one of her workouts from the Gym Series to STS to XTrain. I always tell people that her workouts rival a personal trainer. Previously whenever I had tried to exercise, I did only cardio, and now find myself quoting Cathe all the time telling other women, "Don't be afraid of heavy weights, they do great things for you." They certainly did nice things for me, as I was able to lose 96 lbs.!
I now regularly train with weights, do cardio and flexibility workouts daily, and really try to eat clean, whole and nutritious foods. I remember once trying on a pair of pants in a dressing room after losing essentially half of my former self, and the salesgirl asked how I was doing. I told her they didn't fit, and she asked if she could get me another size. Through teary eyes, I called over the door, "no, that this was the smallest size available and it was TOO BIG."
My fitness journey inspired many of my friends and family to adopt healthier lifestyles themselves, and I take this as the biggest compliment. My workouts with home video workouts, and especially my Cathe workouts got me featured as a success story in Good Housekeeping (where I'm shown surrounded by my Cathe library of DVDs!) I know my journey has encouraged a lot of people, so that I try to live up to it by continuing to make the right choices. My mantra is "you're no busier than a fit person." I think having been on both sides of the spectrum gives me an appreciation for the struggles of one trying to lose weight, and the work and effort put into keeping it off! I think everyone has a vision of where they want to be physically and mentally, and getting there can be a complicated road, but having Cathe was like having a personal guide!