(Last Updated On: April 13, 2020)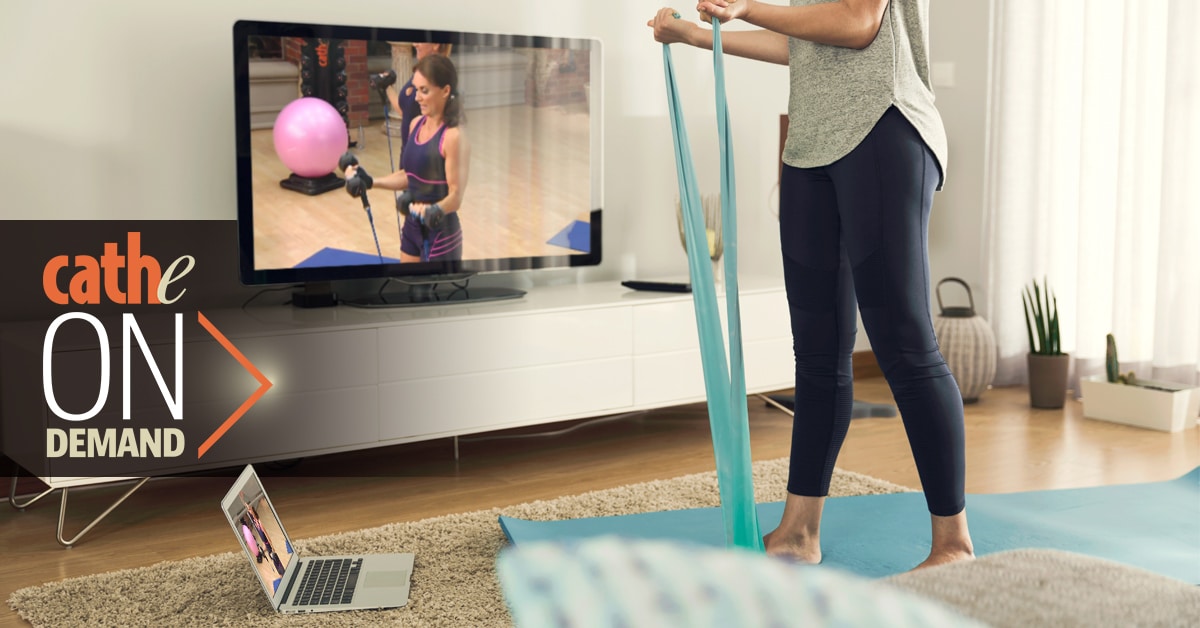 There is no doubt that the coronavirus pandemic is impacting everyone and has completely changed the way many of you work out and interact as gyms and parks across the county have had to close. We hope our Cathe Live & OnDemand online workout videos help to keep you fit both mentally and physically during these difficult times. If you're new or not familiar with our online streaming service here are some important links that can help you understand and use our service.
Tutorials – Learn about our one-of-the-kind- Workout Blender and how to connect and use your ROKU, Apple TV, Fire Tv, and Chromecast device so you can view Cathe Live & OnDemand on Your big TV. – Click Here
How do I log in to view the videos?
Just go to https://cathe.com/stream/my-account/ and log in using your username and password you selected when you signed up. Usually, your username is everything to the left of the "@" in your email address.
What apps are available for Cathe Live and OnDemand Online Workout Videos?
We have currently released 11 apps for our Cathe Live & OnDemand online workout videos.
Apps Available Now:
Cathe OnDemand iOS
Cathe OnDemand TvOS
Cathe OnDemand Android
Cathe OnDemand Fire (Tablet Only)
Cathe OnDemand V2 Roku ( use Roku vanity code RV9VR59 )
Cathe Live IOS
Cathe Live TvOS
Cathe Live Android
Cathe OnDemand Fire TV
Cathe Live Roku ( use Roku vanity code DHPLJGV )
Cathe Live Fire TV
You can watch Cathe OnDemand videos on your computer or almost any mobile device and stream it to your big TV. And best of all, when you subscribe to Cathe OnDemand not only do you get unlimited access to all 300+ workouts (the same workouts you get on our DVDs), you also get access to 3300+ Premixes, the Workout Blender, 292+ Cathe Live workouts, 150+ workout rotations, bonus videos, and you receive unlimited access to any new video production we make, including our newest releases for no additional charge. (Cathe Live is also available separately)
Stream your workouts from your laptop, tablet, or mobile device to your TV. Now you can take your Cathe OnDemand workouts with you wherever you go.
How can I subscribe to Cathe OnDemand or Cathe Live?
First, if you sign up for Cathe OnDemand you will get Cathe Live automatically included for free. To sign up for Cathe OnDemand or just Cathe Live go to https://cathe.com/ondemand_subscribe/ and select the membership plan you prefer.