(Last Updated On: January 17, 2011)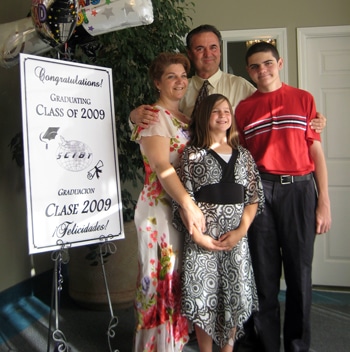 I have been exercising to loose weight for over 10 years with very little progress. It wasn't until I started using Cathe's workouts that I really started to see the results I was looking for. I use to see her workouts on tv as I was channel surfing and wished I could do what she was doing.
When I saw the shock training videos in the Collage video guide I took the challenge along with my husband and I was hooked! It shot me up to the advanced level exerciser within weeks. My husband is a firefighter and exercises at the station as well as at home. He started to take your workouts to work and we would coordinate our workouts so that we would be on the same routine. Together we are getting fit.
Now we are using the cardio shock training videos. I could never keep up with the high impact cardio workouts. Now I am jumping, hopping and rock climbing with Cathe and my husband. We have so much fun together. We are amazed every time we complete one of your workouts. My husband especially loves the ployo legs. I love the MMA videos.
We are always thoroughly worked out when we use your videos. Nothing compares. I am now two pant sizes smaller and shrinking! Now it's not about loosing weight, it's about keeping up with Cathe. Your workouts have been such an inspiration to us. Your professionalism, safety and enthusiasm has really changed the way we exercise and the way we approach life. Truly. It challenges us to push ourselves harder in everything we do.
I use to dread doing hard workouts, now I approach it as a challenge that I can accomplish. I still have weight to loose but with your videos I know I can do it and I look forward to it. Thank you so much for creating excellence in your field