(Last Updated On: August 24, 2009)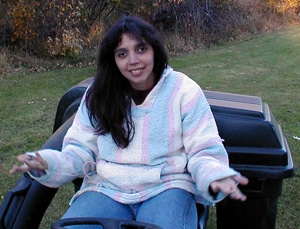 When my husband became sick his Doctor recommended that he change his diet and excercise more. To show him support I decided to do eat better and excercise more with him. We started eating more fish, salmon and chicken more fruits and more vegetables. We also ate whole grains, brown rice and started taking vitamins and drinking more water.
I learned as much as I could health and fitness if I saw an article about it I would read it. I also stepped up my workouts. Although I was always active, riding my bike, running and doing yoga. I wanted to step up my workouts a notch, thats when I discovered Cathe on Fit TV and I gave it a try. It didn't take long for me to get hooked.
Now I work out with Cathe 5 to 6 days a week and it has changed my life. I lost 28 pounds and my cholesterol went from 218 to 179. I credit Cathe's workouts for helping me maintain my 5′ 7 120lb frame for almost 5 years. My husband's cholesterol dropped as well an so did his weight.
My husband appreciated my efforts because it made it much easier for him to stick to his eating plan when someone was eating and working out and doing the work with him. We both learned alot about healthy eating, eating in moderation, portion control and balanced meals and especially eating in moderation when eating treats.
My husband has told me that watching me work out so hard inspired him to do the same. If I can do it anyone can sometimes it takes other people's to help you get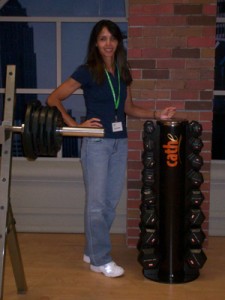 started.
My husband gave me the jump start and Cathe helped me bring it home Thanks Cathe for changing my life and my body.