(Last Updated On: December 28, 2012)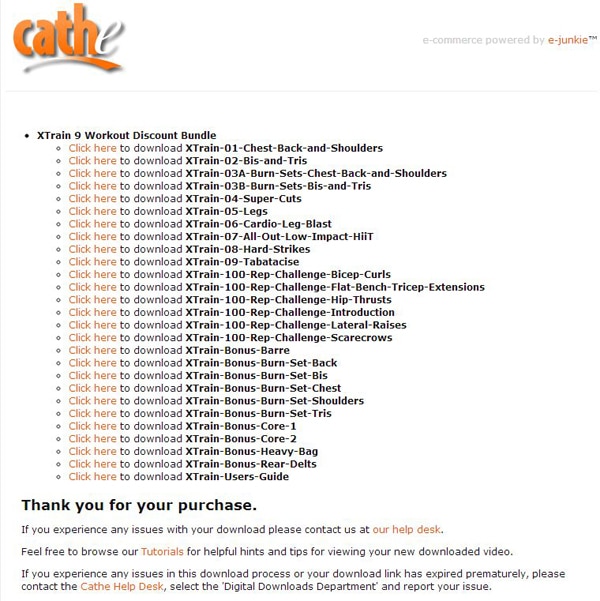 If you pre-ordered either our XTrain 9 pack or 10 pack discount bundle you can now download your purchase from the following links:
XTrain 10 Pack download (includes Ride!) – http://www.cathedownloads.com/xtrain-10-workout-discount-bundle/
XTrain 9 Pack download  – http://www.cathedownloads.com/xtrain-9-workout-discount-bundle/
With large files like these it is always best to use a wired connection instead of wireless to download your files. If you have problems try downloading a small file like a 100 rep challenge or wait until later at night when server load will decrease.
To download your pre-sale purchase you will need your XTrain pre-sale  coupon code that was previously emailed to you. If you can't locate your code you will need to email customer support to have your code sent again (support@shopcathe.com).
To download just click on the appropriate link above and then add to cart as if you were purchasing. Then just enter your XTrain coupon code instead of payment. You will receive an email that looks like the image above with all of the links to your XTrain downloads and bonus videos.
If you wish to purchase the XTrain discount bundles you can use these same links, but instead of  a code you will need to use a credit card for payment. Individual XTrain videos may also be purchased from our site.