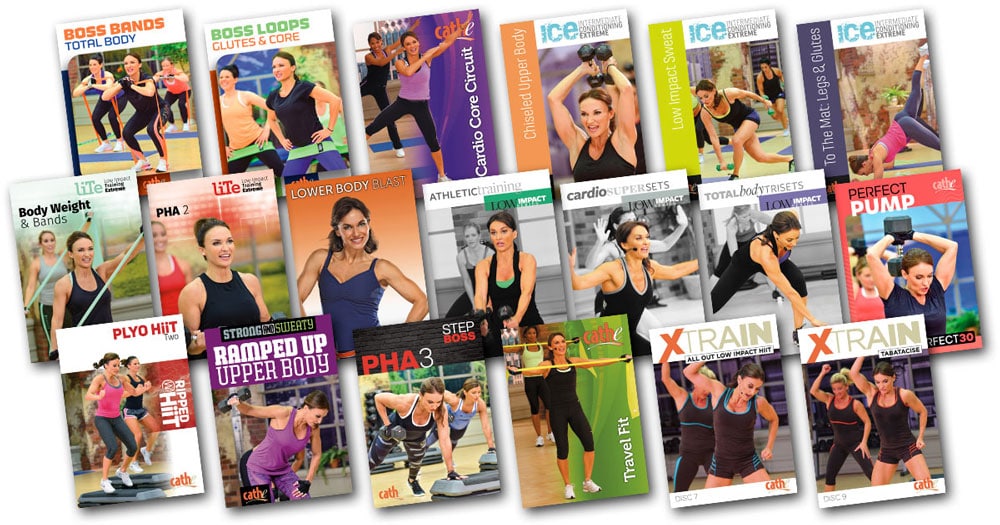 Hi Everyone,
This month ( September 2021 Workout Rotation ) we will focus on hitting the muscles with a mix of both weight training as well as training with the resistance of band and body-weight work to give you the best bang for your buck! We'll sprinkle in some intense cardio to keep everything firing throughout the month! Give each workout everything you've got! If you feel that an extra rest day is needed at any point always listen to your body and take one. You've got this! Get in there and get some results!
OnDemand QuickSelect ™ For Cathe's Cathe's September 2021 Workout Rotation
iOS, Android, Apple TV, and Roku Cathe OnDemand Users: Cathe's September 2021 Workout Rotation is available now in your app. Just click on the rotation icon in your app to view this month's rotation.
Web Browser Users:  Note: If you're an OnDemand subscriber make sure you're logged into your account through your browser and then just click on the links in my September 2021 Workout Rotation to instantly launch and view your video. Monthly workout rotations are normally published on the first Monday of each month.
WEEK ONE
M Tabatacise
T Perfect Pump Lower Body
W Perfect Pump Upper Body
T All Out Low Impact HiiT
F Off
S Boss Bands Total Body
S Boss Loops Glutes & Core
WEEK TWO
M Cardio Super Sets
T Body Weight & Bands
W Low Impact Sweat
T PHA 2
F Off
S Ramped Up Upper Body
S Lower Body Blast
WEEK THREE
M Cardio Core Circuit
T Travel Fit
W Total Body Tri Sets Lower Body
T Total Body Trisets Upper Body
F Off
S Plyo HiiT Two
S To The Mat Legs & Glutes
WEEK FOUR
M Athletic Training
T Boss Bands Total Body
W Plyo HiiT One
T PHA 3
F Off
S Chiseled Upper Body
S Boss Loops Glutes & Core