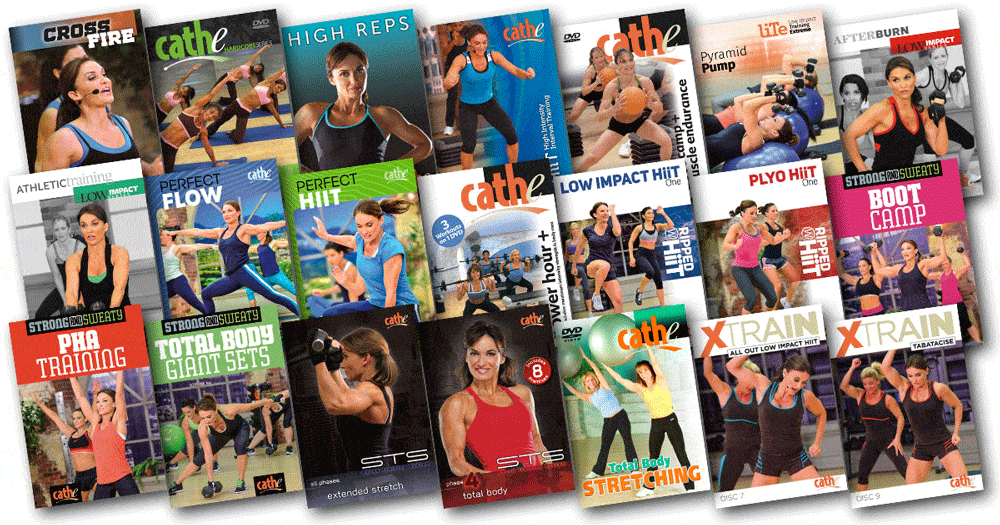 Hi Everyone! This month ( November 2022 Workout Rotation) we'll turn our focus to high-intensity training mixed with total body weight training. The end of the year is filled with holidays and events that make it easy for us to fall into a cycle where we eat a little more and work a little less. We've made it past Halloween (did you have any of that candy? Wink!) so let's get in and burn some fat and calories to get a jump on what's to come! Notice that there is an extra recovery day scheduled for each week this month. This is to offset the more intense training and let your body heal and recover. If you prefer this day to be more active than the recovery workout listed, just remember to keep it on the lighter side. Likewise, if the intense training gets to be too much, choose some lighter cardio routines or insert extra rest days where needed! Let's "hiit" it hard and see some results!
OnDemand QuickSelect ™ For Cathe's November 2022 Workout Rotation

iOS, Android, Apple TV, and Roku Cathe OnDemand Users: Cathe's November 2022 Workout Rotation is available now in your app. Just click on the rotation icon in your app to view this month's rotation. Web Browser Users:  Note: If you're an OnDemand subscriber make sure you're logged into your account through your browser and then just click on the links in my November 2022 Workout Rotation to instantly launch and view your video. Monthly workout rotations are normally published on the first Monday of each month.
Week 1
T Recovery Day- STS Extended Stretch
S OFF
Week 2
T Recovery Day- Perfect Flow Mobility
S OFF
Week 3
T Recovery Day – Stretch Max #1
S High Intensity Interval Training Pyramid
S OFF
Week 4
T Recovery Day- Total Body Stretching with Ball 1
S OFF