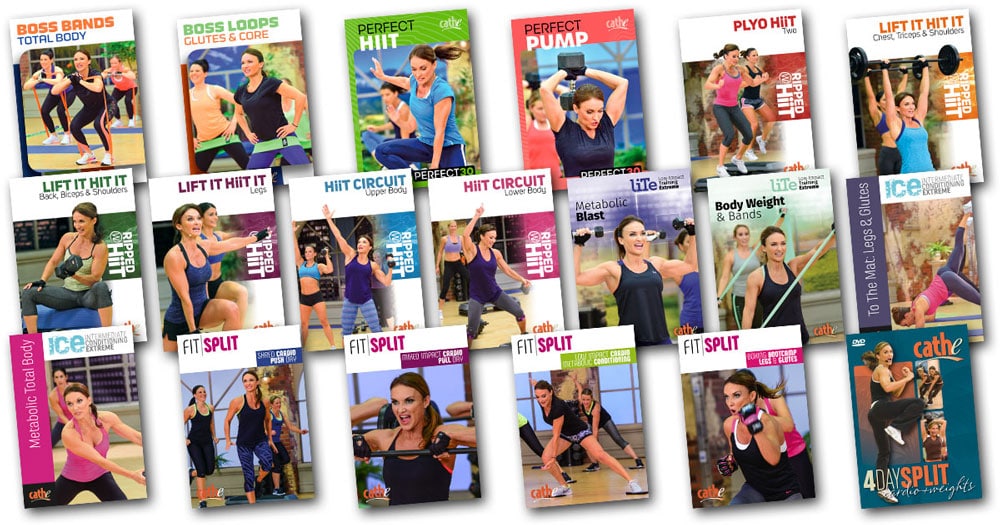 Hi Everyone,
Happy November.  This month ( November 2021 Workout Rotation ) we give thanks for many things, one of the most important of those things being our health. This month we will celebrate our strengths with four of my series, one different series each week.  There are a few "bonus" workouts mixed in so that no series workouts are repeated throughout the month. Weeks 1 and 3 have days that utilize split workouts that include both cardio and weights on the same day. If you feel like extra rest is needed at any point you can choose to split out these cardio/weight days or include an extra rest full day when needed.  If you are not a stepper please feel free to swap out the two-step routines in week three for shorter cardio routines of your choice before performing the weight sections listed.  Have fun everyone!
OnDemand QuickSelect ™ For Cathe's Cathe's November 2021 Workout Rotation

iOS, Android, Apple TV, and Roku Cathe OnDemand Users: Cathe's November 2021 Workout Rotation is available now in your app. Just click on the rotation icon in your app to view this month's rotation.
Web Browser Users:  Note: If you're an OnDemand subscriber make sure you're logged into your account through your browser and then just click on the links in my November 2021 Workout Rotation to instantly launch and view your video. Monthly workout rotations are normally published on the first Monday of each month.
Week 1
M …FitSplit Mixed Impact Cardio/ Pull Day
W… FitSplit Shred Cardio/ Push Day
F… FitSplit Low Impact Cardio/ Metabolic Conditioning
S …Off
S …FitSplit Boxing BootCamp/ Legs & Glutes
Week 2
M …Perfect Pump Upper Body plus core
S… Off
Week 3
M… 4DS Boot Camp plus Triceps/Biceps
W… 4DS Higher Intensity Step plus Chest/Back
F… 4DS Lower Intensity Step plus Shoulders
S… OFF
Week 4
T… RWH HiiT Circuit Lower Body
W… RWH Chest Triceps Shoulders
F… OFF