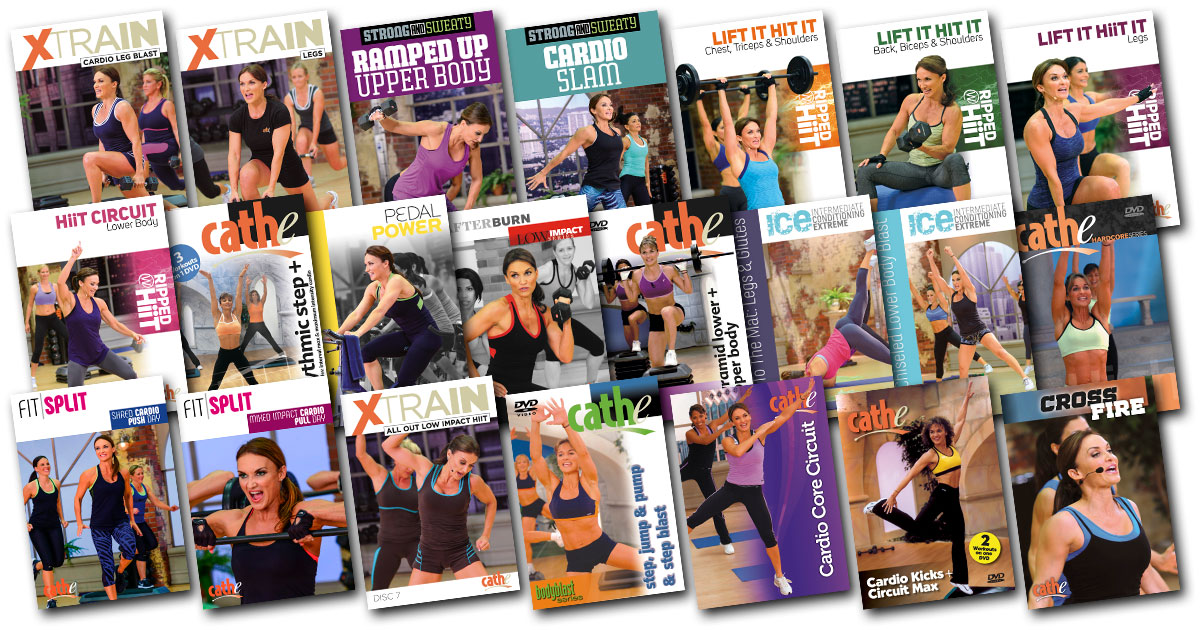 Hi Everyone!  Before you know it the holiday season will be upon us and with the hustle and bustle of the holidays often comes a lack of time for ourselves and our workout routines. While we still have a little time to focus before the craziness sets in let's get a jump start on a tough rotation that is not only heavy on intensity and calorie burn but also shocks your metabolism with lots of variety.
OnDemand QuickSelect ™ For Cathe's November 2018 Workout Rotation Workout Rotation
Note: If you're an OnDemand subscriber make sure you're logged into your account and then just click on the links in the monthly workout rotation to instantly launch and view your video. Monthly workout rotations are normally published on the first Monday of each month.
WEEK ONE
Monday…CrossFire
Tuesday…Hiit Circuit Lower Body
Wednesday…Cardio Slam
Thursday…Mixed Impact Cardio/Pull Day
Friday…Shred Cardio/Push Day
Saturday…High Step Challenge (Hardcore Series)
Sunday…OFF
WEEK TWO
Monday…To The Mat
Tuesday…Cardio Leg Blast
Wednesday…Pedal Power (or cardio of choice)
Thursday…Pyramid Upper Body
Friday….Pyramid Lower Body
Saturday…Step, Jump, and Pump
Sunday….OFF
WEEK THREE
Monday…AfterBurn
Tuesday…Chiseled Lower Body Blast
Wednesday…Cardio Core Circuit
Thursday…Lift It Hit It: Back and Biceps
Friday… Lift It Hit It: Chest, Triceps Shoulders
Saturday …Lift It Hiit It: Legs
Sunday….OFF
WEEK FOUR
Monday…Circuit Max
Tuesday… Cardio Leg Blast
Wednesday…All Out Low Impact Hiit
Thursday…Ramped Up Upper Body
Friday…XTrain Legs
Saturday …Rhythmic Step
Sunday…OFF
*You can view all of Cathe's monthly workout rotations at | Click Here |