(Last Updated On: July 9, 2018)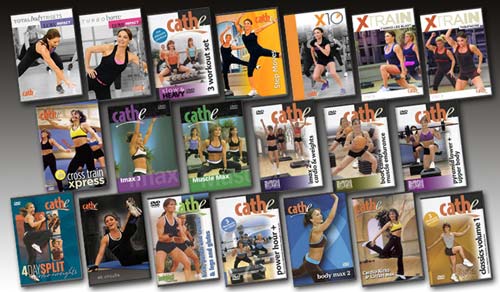 Get ready to revisit some of my older goodies and reignite that "fire burning" feeling!  Your body will get lean & strong while you sweat away calories to some popular favorites.  Eat well, sleep well and as always drink your water…lots of it!  Have Fun!
OnDemand QuickSelect ™ 
Note: If you're an OnDemand subscriber make sure you're logged into your account and then just click on the links below to instantly launch and view your video.
Week One
Mon….Tabatacise
Tues….Step Moves
Wed….Cross Train Express Kickbox
Thurs….Muscle Max
Fri….solid cardio of choice
Sat….Off
Sun….Muscle Endurance
Week Two
Mon…Cardio Leg Blast
Tues…Pyramid Upper Body
Wed…4DS Bootcamp (cardio only) plus Ab Circuits: weights & plates
Thurs…Step Heat
Fri…4DS Kickbox in its entirety
Sat ….Off
Sun….Body Max 2
Week Three
Mon….IMAX 2
Tues….Pyramid Lower Body
Wed…Cardio Kicks
Thurs…..Total Body Trisets: Upper Body
Fri….Body Max (original)
Sat ….Turbo Barre
Sun…Off
Week Four
Mon….IMAX 3
Tues….Slow & Heavy Series Triceps/Biceps
Wed….Kick Punch & Crunch
Thurs….Slow & Heavy Series  Legs & Shoulders
Fri….X10 Step & X10 Cardio Blast plus Ab Circuits:No Equipment
Sat ….Slow & Heavy Series Chest & Back
Sun….Off