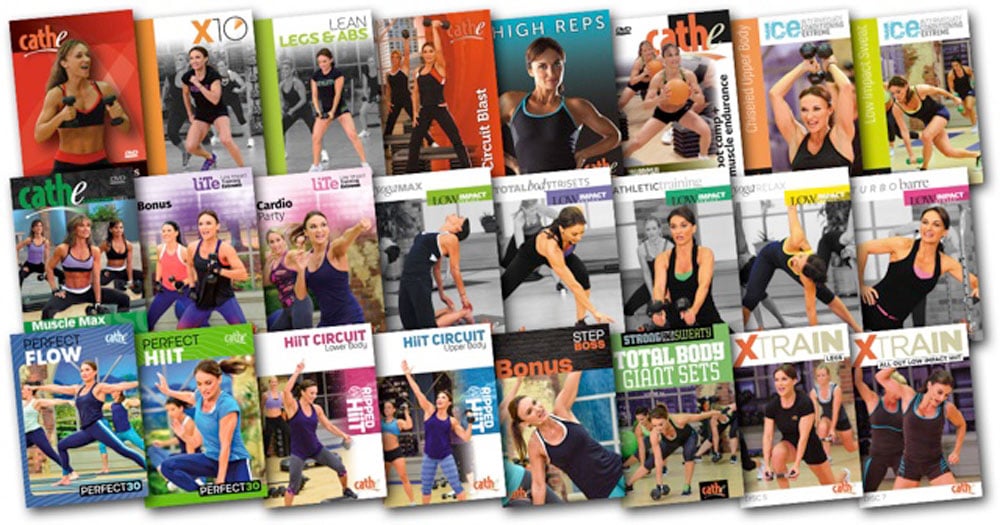 Hi Everyone,
This month ( June 2022 Workout Rotation) we'll work not only on cardio and muscle endurance, but also on giving our minds and bodies a little extra care with yoga, mobility and additional extended stretches throughout the month. In this rotation you'll be mixing up circuits, lighter and heavy weights, and low impact and high impact cardio.  Your body will be begging for those stretches so please take the time to restore length and flexibility to your hard-working muscles.  As always make sure you take extra rest days when needed and keep that water flowing!
OnDemand QuickSelect ™ For Cathe's June 2022 Rotation

iOS, Android, Apple TV, and Roku Cathe OnDemand Users: Cathe's June 2022 Workout Rotation is available now in your app. Just click on the rotation icon in your app to view this month's rotation. Web Browser Users:  Note: If you're an OnDemand subscriber make sure you're logged into your account through your browser and then just click on the links in my June 2022 Workout Rotation to instantly launch and view your video. Monthly workout rotations are normally published on the first Monday of each month.
WEEK ONE
W X10 Cardio Blast plus LITE Extended Stretch #1
WEEK TWO
M Total Body Trisets Upper Body
W X10 Fat Burning Circuit plus Step Boss Extended Chair Stretch
WEEK THREE
W X10 Hi/Lo plus Perfect HiiT Extended Stretch Bonus
T Total Body Trisets Lower Body
S Yoga Max
WEEK FOUR
W X10 Low Impact plus Step Boss Extended Lying Stretch