(Last Updated On: July 9, 2018)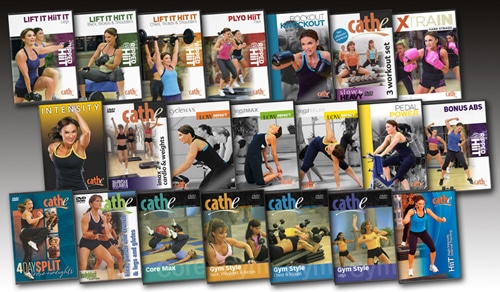 Hi Everyone!  This month's rotation is all about shock training.  Rev your metabolism, blast off body fat, build lean muscle mass & increase your stamina.  Each week you'll jump, punch & crunch your way to a fitter you!  Eat clean and have healthy snacks ready to go for those ravenous moments.  Extra water and extra sleep go a long way too.  Enjoy!
OnDemand QuickSelect ™ 
Note: If you're an OnDemand subscriber make sure you're logged into your account and then just click on the links below to instantly launch and view your video.
WEEK ONE:
Mon….Slow & Heavy Chest & Back
Wed…..Slow & Heavy Legs & Shoulders
Thurs….Hard Strikes
Fri…..Slow & Heavy…Biceps & Triceps
Sat….Rockout Knockout
Sun….Yoga Relax
WEEK TWO:
Tues….Pedal Power or solid cardio of choice
Thurs….4DS….Kickbox
Fri….4DS…Bootcamp
Sat….Yoga Max
Sun….Off
WEEK THREE:
Mon….Gym Style…Back Shoulders Biceps
Tues…..Cycle Max or solid cardio of choice Plus Core Max Segment 2
Wed…Gym Style ….Chest & Triceps
Thurs….Gym Style Legs
Fri…Intensity plus Core Max Segment 1
Sat….IMAX 2 plus Core Max Segment Three
Sun….Off
WEEK FOUR:
Mon….Lift it Hiit It Legs  w/Abs 1
Tues….Plyo Hiit 1
Wed….Lift It Hit It Back Biceps Shoulders w/Abs 2
Thurs….Plyo Hiit 2
Fri….Lift It Hit It Chest Triceps Shoulders w/ Abs 1
Sat….Hiit …40/20
Sun….Yoga Relax