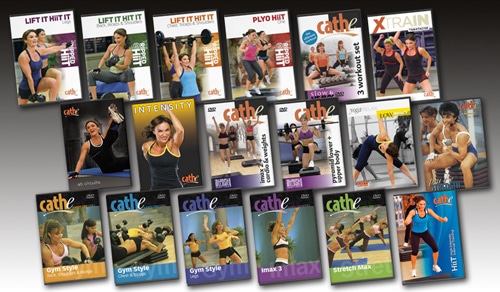 July 2015 …This rotation is all about heavier lifting and body fat loss.  Shock your metabolism with this mixture of heavy weights, hiit workouts and yoga.  Because of the "heavy" demands of this rotation you will have two days off per week every other week.  Eat a super clean diet along with this rotation and watch your body burn fat and your muscle lean up.
OnDemand QuickSelect ™ 
Note: If you're an OnDemand subscriber make sure you're logged into your account and then just click on the links below to instantly launch and view your video.
WEEK ONE
Mon…Slow Heavy Legs and Shoulders
Tuesday…Hiit:  40/20
Thursday…Lift It Hiit It Legs
Fri…Slow Heavy Triceps and Biceps
Sun…Ab Circuits Pilates Based plus Yoga Relax
WEEK TWO
Mon…IMAX 2
Tuesday…Gym Style Legs
Wed…OFF
Thursday…Gym Style Chest and Triceps plus Ab Circuits No Equipment Abs
Fri…HIIT:30/30 plus Segment One Stretch Max
Sat…Gym Style Back Biceps and Shoulders
Sun…OFF
WEEK THREE 
Mon…Lift It Hit It Biceps, Back Shoulders
Tuesday…IMAX 3
Thursday…Intensity
Fri… Lift It Hit It Triceps, Chest, Shoulders
Sat…Plyo Hiit One
Sun…Ab Circuits Yoga Based plus Yoga Relax
WEEK FOUR
Mon…Tabatacise
Tuesday… Pure Strength Back Biceps and Abs
Wed…OFF
Thursday… Plyo Hiit 2 Plus Stretch Max Segment two
Fri… Pure Strength Chest Shoulders Triceps
Sat… Lift It Hiit It Legs
Sun…OFF