(Last Updated On: July 9, 2018)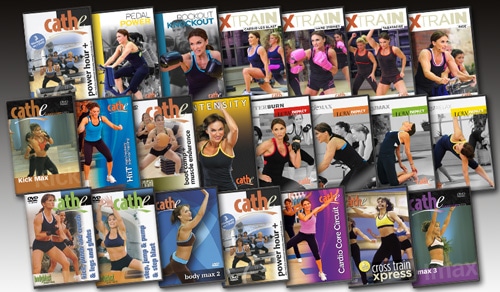 Hi Everyone! This month we are going on a cross training ride so hold on cuz this road is gonna get bumpy! LOL. If you are joining us for the RT at the end of the month you will have the bumpiest ride of them all.
Eat/drink well, sleep well and be happy and enjoy this month's workout rotation!
OnDemand QuickSelect ™ :
Note: If you're an OnDemand subscriber make sure you're logged into your account and then just click on the links below to instantly launch and view your video.
Week One:
Tues…RIDE (or solid cardio workout of choice)
Wed….Body Max 2
Thurs…KPC
Fri….Boot Camp (original)
Sun….Yoga Relax
Week Two:
Mon…Legs and Glutes
Tues…Cycle Max (or solid cardio workout of choice)
Wed….Body Max (original)
Thurs…Hard Strikes
Fri….Intensity
Sat….Hiit 40/20
Sun….Yoga Max
Week Three: 
Mon…IMAX 3
Tues…Pedal Power (or solid cardio workout of choice)
Wed….Afterburn
Thurs…Rockout Knockout
Fri….Tabatacize
Sat….Cardio Leg Blast
Sun….Yoga Relax
Week Four: 
Tues…RIDE (or solid cardio workout of choice)
Wed….Maximum Intensity Strength
Thurs…Kick Max
Fri….Leaner Legs
Sat….Body Max
Sun….Yoga Max