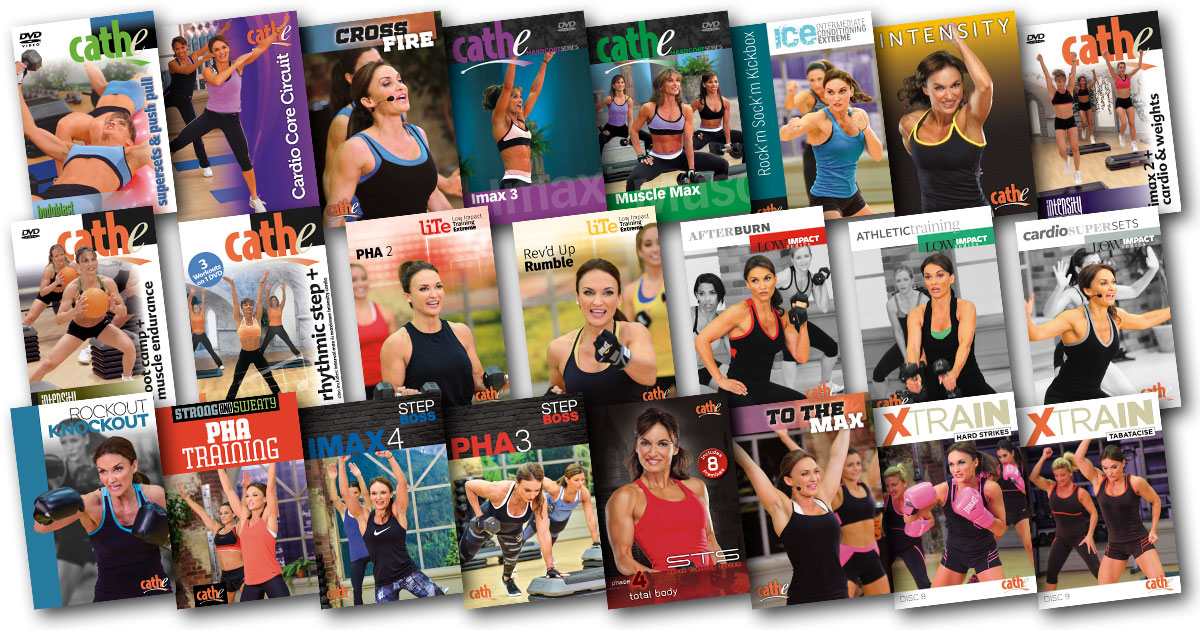 Happy December, Cathletes! December is often a busy month full of holiday tasks and treats.  Try to carve out the time to keep yourself on track with your workouts to help keep stress levels down and energy up! This month mixes older workouts and newer workouts as well as a mix of total bodyweight workouts and multiple cardio types.  The goal is to keep that metabolism revved up to help handle any extra holiday calories… wink!  Have fun and take extra rest as needed. Let's finish this year with strength and stamina!  You've got this!
OnDemand QuickSelect ™ For Cathe's Cathe's December 2021 Workout Rotation

iOS, Android, Apple TV, and Roku Cathe OnDemand Users: Cathe's December 2021 Workout Rotation is available now in your app. Just click on the rotation icon in your app to view this month's rotation.
Web Browser Users:  Note: If you're an OnDemand subscriber make sure you're logged into your account through your browser and then just click on the links in my December 2021 Workout Rotation to instantly launch and view your video. Monthly workout rotations are normally published on the first Monday of each month.
Week 1
M IMAX 3
S OFF
Week 2
M IMAX 4
T PHA 2
S OFF
Week 3
M IMAX 2
T PHA 3
S OFF
Week 4
M IMAX
S OFF