---
About Our 2021 Annual Glassboro Road Trip
Calling all Cathletes! Yes, it's official, the 2021 Glassboro Cathe Road Trip will be held October 29th through 31st. Get ready to get sweaty live with Cathe for several intense classes, pose for pictures on Cathe's filming set, meet cast members, and of course create memories and make friendships that will last a lifetime. Mark your calendars for an event you surely won't want to miss! Just click on the Buy Tickets button that will appear at the top of this page starting Wednesday, July 21st at 1pm EST.
Space is limited to the first 105 people to join! The cost of the Glassboro Road Trip is $357. A $159 non-refundable deposit (sorry no exceptions) is due at sign up. The balance of $198 is due on October 1 and will automatically be charged to your credit card. After October 1st all sales are final and the second payment is also non-refundable.

There are absolutely no exceptions to our refund policy. We strongly suggest that if you feel there is even a slightest chance of you cancelling your road trip reservation you should take out trip insurance on a site like http://www.insuremytrip.com. This site offers two different types of insurance that will cover you if you need to cancel your trip: Trip Cancellation and Cancel for Any Reason. You can learn more about these two different insurance plans at http://bit.ly/1Bzncsi. Cathe Dot Com is not responsible or liable for your transportation, hotel and other expenses.
*In the event the State of New Jersey mandates for gyms the wearing masks, size restrictions, social distancing or orders us to close because of the Pandemic your money will be refunded and the Road Trip will be canceled.
What's Included
Your registration fee includes four delicious meals, 6 high energy classes with Cathe, and activities such as a Mocktail Mingle Halloween party, a cast meet and greet, a Q&A, plus plenty of chatting/picture time with Cathe and all of your Cathlete buds!
*You will be responsible for hotel accommodations (see hotel info below) as well as transportation to Glassboro and from the airport to the hotel. We will provide bus transportation to and from the Glassboro Rowan University Marriott Hotel and Four Seasons Fitness Facility during the roadtrip.
How To Reserve Your Room At The Glassboro Rowan University Marriott Hotel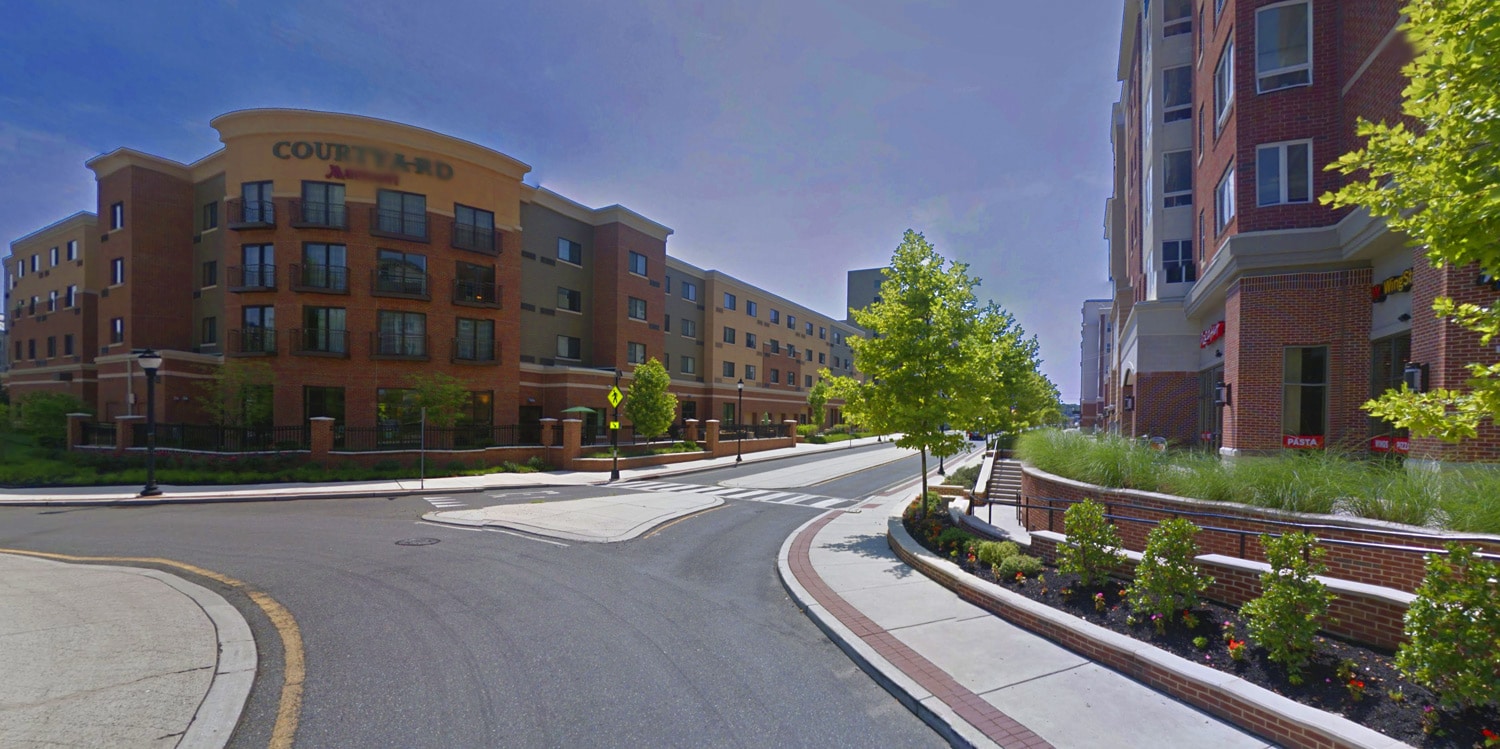 The state-of-the-art Courtyard by Marriott located on the Rowan University campus is only about one mile from our facility. This newer hotel provides greater flexibility and choices and we feel a better ambiance for those attending our road trips. At the center of it all is The Bistro, your destination for a great breakfast, or drinks and dinner during the evening when you're not eating at our facility. You'll also enjoy inviting, flexible spaces where you can work or relax, free WiFi throughout and easy access to the latest news, weather and airport conditions via their GoBoard technology.
You may reserve your hotel room at the Courtyard Marriott in Glassboro by calling the reservation line at 1-800-627-7468 and request the Courtyard Glassboro, and the Cathe Road Trippers Group (only after you have successfully signed up for the Glassboro Road Trip starting on July 21st at 1pm eastern). Make sure to mention that you are part of the Cathe Road Trip Group and you will receive a special room rate of only $149 per night. You may also sign up online by clicking the button below.
Last day to reserve a room at our special rate is Wednesday, September 29th, 2021, but we recommend doing this ASAP as this is on a first come first serve basis and rooms will go fast. Our group rate may only be used by Cathletes that successfully sign up for the Road Trip. Please don't sign up for a room until after you sign up for the road trip.
Bus Transportation
Once again for this year's Road Trip, round-trip bus transportation to and from the Courtyard Marriott in Glassboro for all Road Trip events on Friday, Saturday and Sunday will be provided at no additional charge.
Event Location
The 2021 Cathe Glassboro Road Trip is once again being held at our facility, which is located in Glassboro, New Jersey. Our 60,000 sq ft facility features one of the best equipped health clubs, Four Seasons Fitness, in the USA along with a world class 6,000 square foot filming studio where we film all of our workouts. All warehouse, shipping, editing, graphics, web design and offices are located on site offering a one of the kind total production facility.
2021 Tentative Event Schedule


Friday Schedule:
3:45pm Bus departs from hotel
4:00pm Registration and shopping
5:15pm First Class with Cathe
6:45pm Dinner and meet & greet party
9:00pm Second class with Cathe
10:00pm Bus departs to hotel
Saturday Schedule:
8:00am Group Photo
8:45am Third class with Cathe
10:45am Fourth class with Cathe
12:00pm Lunch
1:15pm Q&A with Cathe and Chris
2:30pm Fifth class with Cathe
3:45pm Bus departs to hotel
6:00pm Bus departs from hotel
6:30pm Fitness Feast
8:30pm Mocktail Mingle Halloween Party
10:00pm Bus departs to hotel
Sunday Schedule:
7:30am Bus departs from hotel
8:00am Sixth class with Cathe
9:15am Farewell brunch and goodbyes
11:30am Bus departs to hotel
#schedule is subject to change ** specific details are still being finalized and will be updated as they become available**