(Last Updated On: November 3, 2012)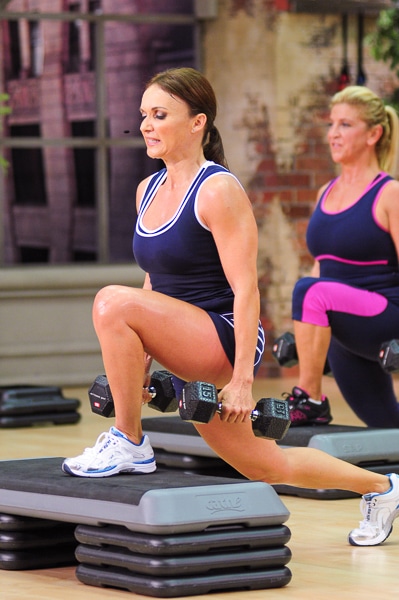 As we have mentioned before Cardio Leg Blast is a routine that works your lower body while at the same time giving you a fun and high energy cardio workout.  Cardio Leg Blast has 12 rounds. Each round contains a "Cardio Blast" followed by a "Lowe Body Strength"  segment. Twenty premixes are featured on this DVD as well Bonus options for working your core and shoulders. A 100 Rep Challenge for working your rotator cuff  called a Scarecrow is also included on this DVD.
All DVDs are not created equal and as you can see from the extra Bonus footage and twenty Premixes, Xtrain gives you more workout options than any other workout program.
Here are the Cardio Leg Blast Premixes:
Cardio Leg Blast + Bonus Core #2
Cardio Leg Blast +Burn Set Bi's
Timesaver –  Rounds 1 – 6
Timesaver –  Rounds 1 – 6 + Bonus Core #2
Timesaver –  Rounds 1 – 6 + Burn Set Bi's
Timesaver –  Rounds 1 – 6 + Burn Set Bi's + Bonus Core #2
Timesaver –  Rounds 7 – 12
Timesaver –  Rounds 7 – 12 + Bonus Core #2
Timesaver –  Rounds 7 – 12 + Burn Set Bi's
Timesaver –  Rounds 7 – 12 + Bi's + Bonus Core #2
Cardio Leg Blast Extreme (Rounds 1-12 + 1-6)
Cardio Leg Blast Extreme (Rounds 1-12 + 1-6)  + Burn Set Bi's
Cardio Leg Blast Extreme (Rounds 1-12 + 1-6) + Burn Set Bi's
Cardio Leg Blast Extreme (Rounds 1-12 + 1-6)  + Burn Set Bi's + Bonus Core #2
Cardio Leg Blast Extreme (Rounds 1-12 + 7-12)
Cardio Leg Blast Extreme (Rounds 1-12 + 7-12)  + Burn Set Bi's
Cardio Leg Blast Extreme (Rounds 1-12 + 7-12)  + Bonus Core #2
Cardio Leg Blast Extreme (Rounds 1-12 + 7-12)  + Burn Set Bi's + Bonus Core #2
All Cardio Blast Routines
All Strength Exercises
You can learn more or Pre- order XTRAIN now at: Click Here
Bonus Core #2    Burn Set Shoulders