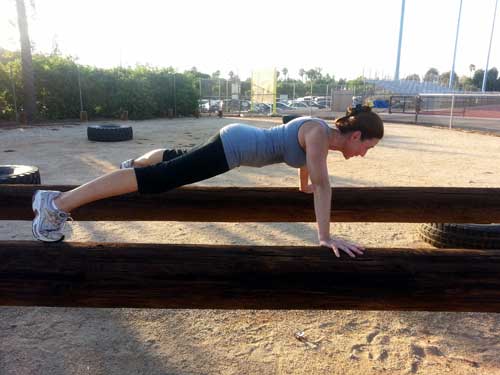 I have followed Cathe since she was on Fit TV. Fitness and healthy eating have always been priorities in my life. I taught kickboxing for over 6 years and I enjoy helping people reach their fitness goals. A year and a half ago I found a lump in my left breast and was diagnosed with breast cancer. A week later I had a single mastectomy. Three days later I was rushed into emergency surgery because I was bleeding internally.
After my 2nd surgery I was told that the cancer had not spread into my lymph nodes so I did not have to have chemo or radiation but I would have to take tamoxifen, an estrogen blocker for 5 years. I started reconstruction journey 3 months later and had my right side removed and expanders put in. I had to go for weekly fills for my expanders and everything was going good until I developed a serious staph infection. I was put in the hospital for 6 days with an IV of strong antibiotics and then sent home with a pic line for another week. Thank goodness my infection cleared up.
I had my implant surgery this past April. In between my surgeries I would try to rebuild my strength through exercise. I would start to get fit again and then back into surgery I went. Let's just say after having 4 surgeries and a bad infection within a year and a half it was getting pretty difficult to stay positive but I did. We all have hurdles in life. You can choose to let them absorb you or you can conquer them. I chose to conquer and now I am back to working out 5 days a week and feeling like a champ.
Breast cancer does not discriminate and the percentage of women getting diagnosed is climbing. Self examinations can save your life! If you find a lump get it checked immediately. I know it's scary but if it's caught early it can save your life