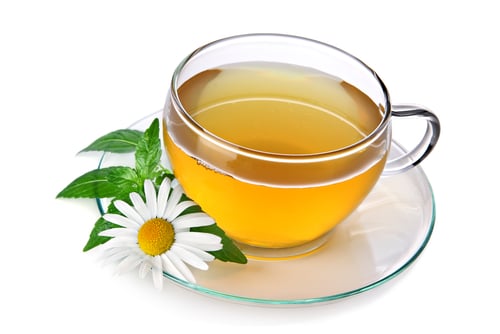 Sleepless nights often lead to unproductive days, and while sleeping pills may temporarily alleviate the problem, they're not a long-term solution. Herbal teas can offer a natural and healthier alternative to prescribed medication, with a gentler effect.
Chamomile tea
A popular choice for sleep deprivation and stress relief, chamomile tea is thought to effectively induce quality sleep as it contains glycine (an amino acid), which is known to act as a nerve relaxant, possibly initiating a sedative effect. Independent studies appear to validate this theory.
Yogi Bedtime tea
Yogi Bedtime tea contains a multiple combination of herbs, so do read product information and warnings carefully; however, it's highly recommended for its soothing and tranquilizing effects, and many people are advocates of the Yogi brand and its wide selection of herbal teas.
Lemon balm tea
A naturally gentle sedative, lemon balm tea can help to alleviate tension, promoting the onset of a peaceful night's sleep. It also has a pleasant citrus flavor, which most people find appealing.
St John's wort tea
Mild Depression often causes insomnia and disrupted sleep, and St John's wort is believed to act as a natural mood elevator, easing anxiety levels and encouraging uninterrupted sleep; however, St John's wort tea is unsuitable for those that are taking antidepressants.
Valerian tea
Often used in Chinese medicine as a muscle relaxant, valerian tea has mild sedative properties, which also help to reduce stress. Despite its reported effectiveness, valerian tea isn't as popular as some teas due to its pungent smell and distinctive taste, which some people find unpalatable; adding raw honey may make it more acceptable.
Herbal teas are commonly used as sleep aids, often with some considerable success; however, some herbs can react with medication or aggravate allergies, so ensure that you consult your doctor before taking them.
Tags: herbal teas, lemon balm tea, mild depression, mild sedative, peaceful night, sedative effect, sedative properties, sleep aids, sleep deprivation, st john s wort