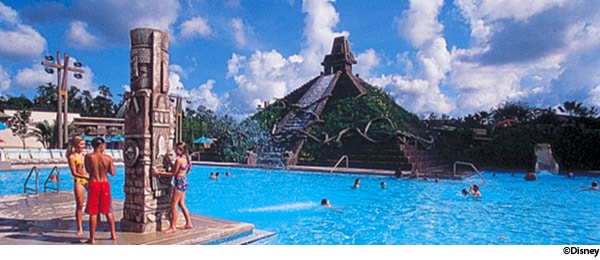 Registration will begin at 1pm (eastern) on Friday, Feb 25, 2011. Space is limited!
Registration for our next Road Trip at
Walt Disney World
® Resort in Florida will begin tomorrow at 1pm eastern (Friday, Feb 25th). Just go to
http://cathe.com/roadtrip/disney
and click on the Register button (Registration button will not work until 1pm eastern time on Feb 25th). Space is limited and registrations are on a first come first serve basis. $179 non-refundable deposit is required to register.
Price:
$179 - deposit due with registration
$179 - 2nd payment will be charged to your credit card on April 25th
$179 - final payment will be charged to your credit card on May 25th
Registration includes:
1. 6 First Class Disney meals at a private dining area just for us with "No Waiting"
2. Substantial discount on your hotel room - savings of over $200 (4 day stay). Almost covers half your registration cost!
3. Special Discounts on
Magic Kingdom
® Park and other Disney venue tickets.
4. July 4th Dessert party and Disney Fireworks
5. 6 Cathe Classes and special events (to be announced)
6. Transportation to and from
Disney's Coronado Springs
Resort is complimentary for hotel guests from the Orlando airport via
Disney′s Magical Express
Transportation
Event Hotel:
Our next road trip is being held at
Disney's Coronado Springs Resort
. The hotel group rate we have negotiated for all attendees is a substantial savings from the price you would normally have to pay to stay at this magnificent hotel. Your hotel savings alone will pay for nearly half the cost of your registration which also includes 6 first class Disney meals at a private dining area with no waiting! You even get special discounts on
Magic Kingdom
® Park and other Disney venue tickets. Use group name: "Cathe.com Event 2011." when calling 407-939-1020 to book your rooms -
More about Disney's Coronado Springs Resort
Why Disney Costs More:
Well, obviously any top resort is more expensive than having a Road Trip at our own facility or a lesser resort and Disney is known for its outstanding quality, not cheap prices. Sure, we could rent out a cheaper hotel or a gymnasium at a local school and just have classes, but that's not what our off-site road trips are about. Our road trips are truly unique in how they mix fitness, Cathe, friendship and fun all in one value packed event. Our road trips are known for being much more than just fitness classes!
We always like to do things first class at all of our road trips
and this includes both the meals and the resort hotel we select. We have learned from doing many of these events through the years that having the event in the same hotel that everyone stays in has huge advantages, like: no buses and waiting, you can shower in your own room, easy to change outfits, and best of all you can get to know your fellow attendees and Cathe on a more personal level. When you consider that the Disney hotel is about the same price as the Glassboro RT hotel, Orlando is usually cheaper to fly to, free shuttle service to and from the hotel, 6 meals instead of 4, a longer road trip with more personal time with Cathe and your friends, dessert party and July 4th Disney fireworks, huge swimming pools at the hotel to cool off in, and tons of Disney shows and fun at your doorstep, our road trip at
Walt Disney World
® Resort is an exceptional value and only costs a few hundred dollars more than our Glassboro Road Trip.
Recreation and Fun:
The hotel we have selected for our next event is by far our best resort to date and should help to make this Road Trip very special and a whole lot of fun, especially with the built in downtime that allows you to enjoy the hotel's and Disney's attractions. Here is what you can expect to find at our hotel:
Disney's Coronado Springs
Resort's main pool, themed as a large archeological-dig site, is built around a five-story Mayan temple called Pyramid of the Sun, and includes a slide and waterfalls that cascade into an outdoor splash pool. Three remaining pools are designated quiet pools. There's also a 22-person spa tub. Pool towels are complimentary.
The resort surrounds a 15-acre lake, and a nature trail weaves its way through the woodlands surrounding the resort. Bikes and watercraft are available at the marina. Children enjoy the large playground, separate children's pool, and two video arcades. And a sand volleyball court is located on the lakefront beach. In addition, there is a full-service health club on site with Cybex aerobic and exercise machines, a sauna, and massage therapy.
Disney's Blizzard Beach
Water Park is located within minutes (one mile) of the resort via complimentary shuttle to
Walt Disney World
® Resort.
The resort's guest service desk can also assist guests with reservations on any one of Disney's five tour-caliber golf courses, all located on
Walt Disney World
® Resort property. A 9-hole walking course is available as well.
A Great Family Vacation:
We've noticed a growing trend at our off-site destinations of Cathletes making our road trips a family vacation and what could be better than a family fitness vacation to
Walt Disney World
® Resort. Understandably, many of you may want to purchase individual meal only tickets for family members staying at the hotel with you. Tickets will be available for each individual meal. Prices and details will be posted at a later date.
Important Links:
After signing up you can purchase Disney tickets online at our
Micro-Disney site
or, call 407-939-1020 for ticket purchases. Make sure to mention our group name for your discount: "Cathe.com Event 2011."
Visit our
Road Trip Forums
for the Latest Information
To register or to learn more -
Click Here
Last edited by a moderator: