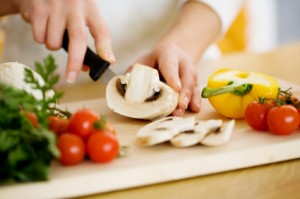 Help us build our community by submitting your healthy recipe today. Your Recipe will appear on our website and once we accumulate enough recipes we plan on selecting the best of the best and producing a Cathletes Healthy Recipe Book.
Please make sure to fill out all required fields on the submission form, including a picture of the finished meal, snack or dessert. You may also include an optional picture of yourself if you like.
As way of thanking you for helping us build our site, every Healthy Recipe entry will be sent an email confirmation containing a coupon code that may only be used by you and is good for 15% off any of our products sold in our
www.shopcathe.com
site (coupon good for 60 days. Presale items excluded). You may send as many recipes as you like.
If your submission is selected for our "Weekly Healthy Recipe" featured in our Weekly Newsletter you will also receive a $100 gift certificate that also may be used at
www.shopcathe.com
(presale items excluded).
Submit Your Recipe
Last edited: