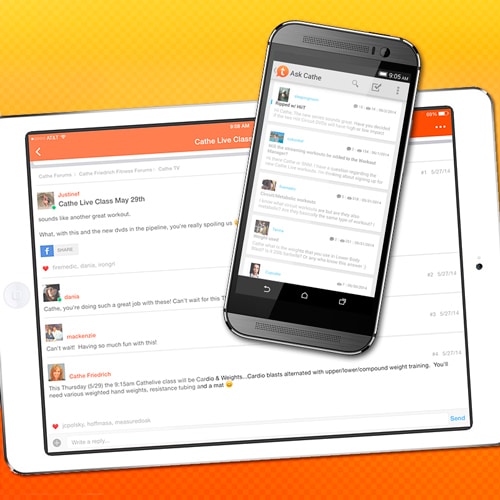 Because VBulletin  development appears to have been stalled with our old forum software for iOS and Android, we have enabled support for the app "Tapatalk" in our forums for your mobile devices. Tapatalk is available free for iOS, Android, Windows Phone, and Windows 8. You can download the correct app for your platform by clicking here first.
After you install the app, you can find Cathe's Forums by searching for "cathe.com" from the Explore tab, or click this link. Then just log in to our forums with your Forum user name and password.
Please note that you DO NOT have to sign up for a Tapatalk account to access the forums if you choose not to, but if you do sign up, your account will sync across devices and you can receive push notifications.