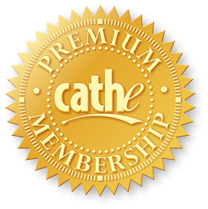 Premium Membership
Our program gives you the tools necessary to design your own weekly meal plans that meet your performance and nutritional needs by telling you the best foods to eat, their nutritional value, and the calories you need to eat to reach your goals for your lifestyle! View Demo. If you would like to purchase a nutrition package, you must first become a Cathe Nation Member. Click here for more information.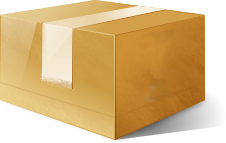 1–Year Gold Package
$99.99
10% off any Fitness by Cathe Equipment or Accessory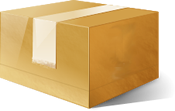 3–Month Silver Package
$29.00

1–Month Bronze Package
$9.99
How will our Nutrition software help improve your diet?

Food Journaling
Using our basic food search, you'll have access to the entire USDA government database of nutritional information.

Customized Suggestions based on a Easy to use Grading System
Get instant feedback on your food choices and receive customized recommendations based on your favorite foods.

Track Your Goals with Automatic Graphs
Set and Track any goals, including exercise goals, body measurements, heart rate, or even your daily mood!

Choose from Thousands of Pre-Planned Meal Plans
For a quick start, you can use and modify thousands of top meal plans created by other users with your same needs.

Save your Favorite Meals
To save time, just save your favorite meals and reference them anytime for easy planning.

Add your own Recipes
Like to make your own foods? Our software helps you keep track of healthy recipes and their nutritional content. Now with 1 click you can track all the ingredients in your favorite homemade meal!

Enter Custom Foods
Use the Custom Food feature to enter and save the nutritional information of any unique foods that may not already exist in the USDA database.

Nutrition Learning Center
Learn to apply the standards published from the "Institute of Medicine" to make the most of your diet. Our Nutrition Learning Center will teach you the science behind our Cathe Nation nutrition software.

Print Custom Shopping Lists
To make sure your fridge is stocked up with healthy food, just use the "Shopping List" feature to automatically generate a custom shopping list based on your specific meal plan.
Here's how our online nutrition software works!
Just enter the foods that you normally eat into our online system. Our software then points out opportunities and problems in your diet, and teaches you how to improve by removing or adding foods. For example, if you're eating too much cholesterol, or saturated fat, our program will show you which foods are causing you problems so that you can remove them from your diet and find other more healthy substitutes. If you're missing certain vitamins or minerals, our software will help you balance your meal plans by suggesting foods to add or replace. Our system helps you feel, look, and perform better.
Research shows that individuals that actively journal and plan their meals achieve better results than those that simply follow a published plan. Our online software works like your own private nutritionist, helping you build balanced meal plans using foods that you normally like to eat. We do not force you to radically change your eating habits, our online program simply points out ways to make your meals better for you.
If you would like to purchase a nutrition package, you must first become a Cathe Nation Member. Click here for more information.