Submitted by: hweber
Preparation Time: 10 minutes
Cook Time: 2-3 minutes per pancake
Ready In: 20 minutes
Serves/Makes: 6
Level of Difficulty: Easy
Ingredients
1 1/2 cups rolled oats
1 1/2 cups whole wheat flour
2 tsp. baking soda
1 tsp. baking powder
1/2 tsp. salt
1 1/2 cups buttermilk (or milk squirted with some lemon juice)
1 cup milk
1/4 cup vegetable oil
1 egg
1/3 cup sugar
3 T. chopped walnuts (optional, or you can use other nuts)
Directions:
Grind the oats in a blender or food processor until fine. In a large bowl, combine ground oats, whole wheat flour, sugar, baking soda, baking powder, and salt. Whisk a few times to mix these ingredients.
Then add the buttermilk, milk, oil, and egg. Whisk this until it's all mixed well. Then stir in the nuts.
Cook on an electric skillet or griddle set to about 325 for about 2 minutes per side, or until golden brown. chicken, mushrooms, and asparagus among 4 plates. Spoon sauce over and sprinkle with parmesean cheese if desired.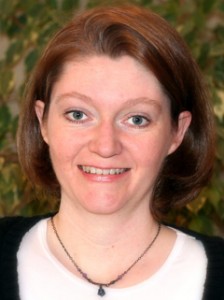 http://www.pickynomore.blogspot.com
Tags: healthy diet, healthy eating, healthy recipe, Healthy Recipe's, recipe, recipes, whole wheat pancakes